The Messy Speakership Battle to Come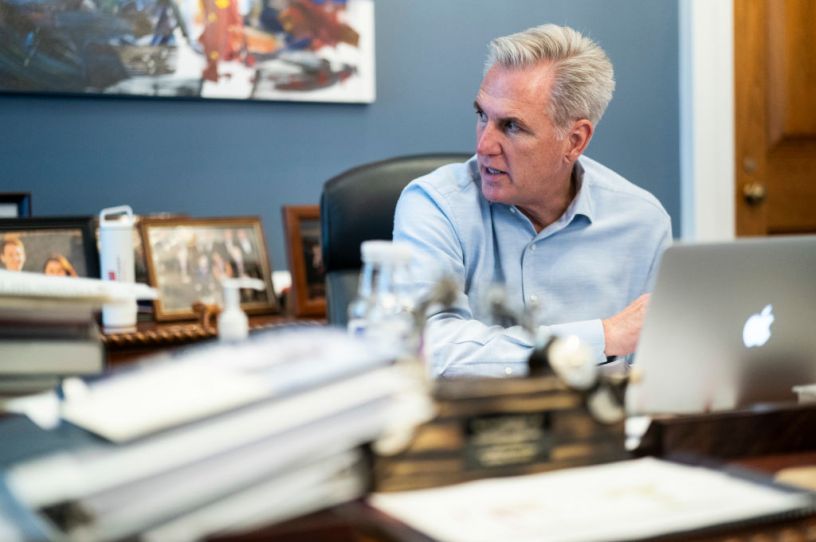 House Minority Leader Kevin McCarthy makes calls to Republican House members asking for support of his bid to be the next speaker of the House. (Photo by Jabin Botsford/The Washington Post via Getty Images)
Lawmakers are gearing up for a pitched battle in January over the House speakership and control of the chamber's agenda.
Different factions are contemplating outside-the-box nominees, and embattled GOP Leader Kevin McCarthy is trying to minimize dissent among Republicans.
"I'll take the speaker's fight to the floor," McCarthy told reporters this week, adding that he will not drop out of the race and is willing to go through as many ballots as necessary. "At the end of the day, we'll get there."
But some moderate Republicans say they are talking with Democrats about what may happen if McCarthy can't reach the threshold needed to win the speaker's gavel. The speaker largely determines which legislation comes to the floor—it appears an unlikely outcome, but if a centrist coalition were to send a speaker to power, the chamber may take a more middle-of-the-road approach to bills.