Down With the Fence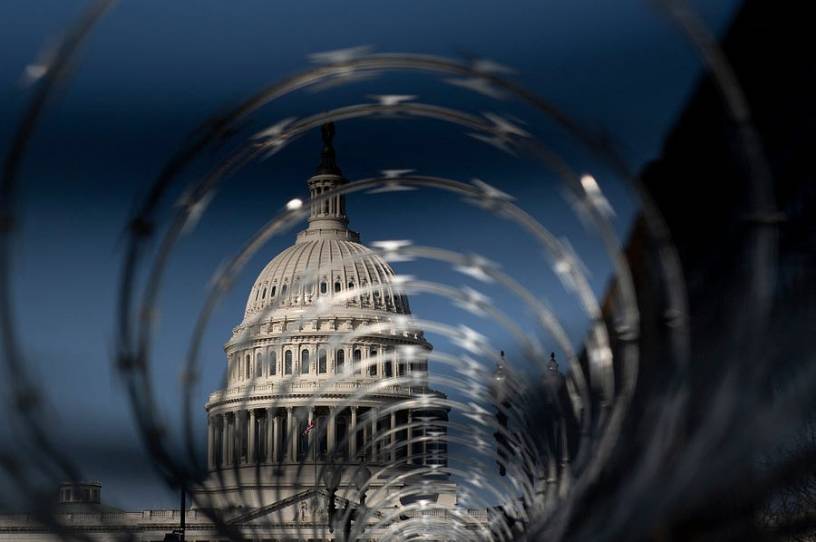 Good morning. Let's get right to it.
Lawmakers Push to Limit Capitol Security Measures
On a typical spring day at the U.S. Capitol, tourists from around the country and the world stroll past, taking photographs with the building and going on tours inside. D.C. residents jog around the complex, enjoying the scenery and the open spaces. Parents bring their children to play in the grass outside the building. Dogs go on walks with their owners. People sit under blooming trees and read books. Official visitors walk right up to the entrance to check in for their appointments, and Hill staff come and go to different coffee shops and restaurants nearby. Members of Congress on their way to votes pass by a few familiar protesters outside the building, making quips about their eccentric cardboard signs. Congressional leaders host press conferences on the House steps while tourists and other passers-by look on. 
Much of the Capitol's unique atmosphere disappeared at the beginning of the coronavirus pandemic. Hill leaders closed the building to public tours early on. Many congressional staffers began working from home. Fewer reporters worked from the building, setting up a pool system to share information and limit the number of journalists who were there at a given time. Members of Congress, wearing masks and avoiding unnecessary contact with others, had fewer casual interactions. Coffee meetings that used to turn office building cafeterias into a disorienting cacophony of business became Zoom calls. 
What the pandemic didn't take away, the January 6 attack on the Capitol did. More than two months after the building was mobbed, it is a fortress surrounded by National Guard troops and fencing. Tourists aren't able to take photos of the famous dome without catching razor wire or fencing in their shot. D.C. residents aren't able to jog or walk their dogs on the grounds. Local kids weren't able to go sledding on the hill facing the National Mall when D.C. got snow in February.