The Biden Administration Shouldn't Make Any More Concessions to the Taliban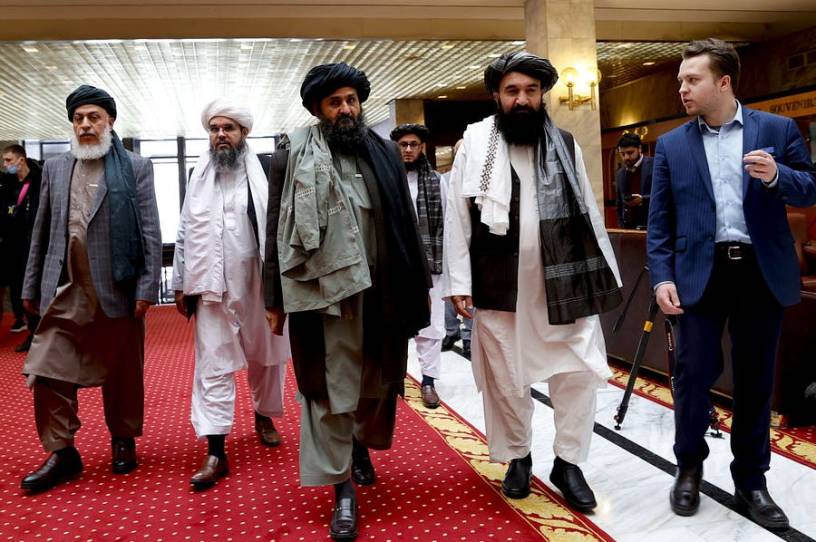 President Biden still hasn't announced his decision regarding America's military presence in Afghanistan. Although Biden's administration is less than three months old, and he has more pressing matters to deal with, a decision point in America's longest war is still fast approaching. 
As part of a deal with the Taliban that was signed in February 2020, the Trump administration agreed that all foreign forces—including all American and NATO troops—would be withdrawn from Afghanistan by May of this year. Approximately 3,500 American troops remain in the country. With just weeks left before that deadline is set to expire, it's clear the U.S. will not be fully out by May 1. 
White House press secretary Jen Psaki addressed this point during a press briefing on Tuesday. "Well, first, it wasn't a deadline we set," Psaki said, referring to the Trump administration's agreement with the Taliban. "But the president—this president has conveyed that it would be difficult operationally to meet the timeline of getting all troops out by May 1." 
Psaki made clear that Biden has long been skeptical of America's war effort in the country. Biden himself recently said he "can't picture" having American troops in Afghanistan by next year. "But it's also an important decision—one he needs to make in close consultation with our allies and also with our national security team here in this administration," Psaki explained.  "And we want to give him the time to do that."