The Good, the Bad, and the Never-Going-to-Happen of the China Trade Deal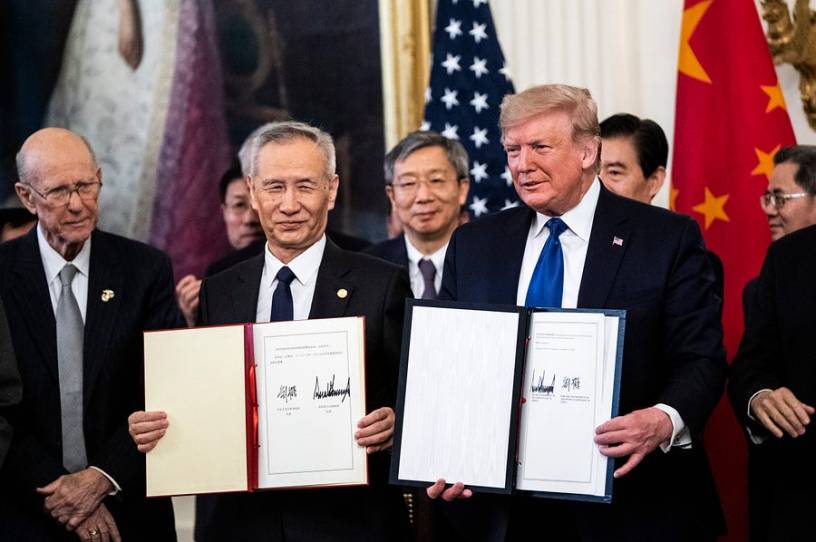 In this week's issue of Vital Interests, we'll discuss the Trump administration's trade agreement with China, the Islamic State's mysterious new leader, and the Pentagon's desire to withdraw from Africa. This is an eclectic issue list, but to me, at least, it makes some sense. As I outlined in the first issue, the U.S. government is trying to pivot away from the 9/11 wars in the name of "great power competition"—never mind that much of that transition has already occurred.    
On a personal note, you should know that I worked as an economist for more than a decade. Even though I've published articles since 2004, I haven't written about economic issues at all. My public-facing work has been focused almost entirely on counterterrorism and security-related issues. Steve Hayes has encouraged me to delve into economics in this newsletter. So, if you don't like what I have to say about President Trump's trade deal with China, it's Steve's fault. You can let him know about it on Twitter. Or via email. Or by harassing Jonah Goldberg because he is obviously complicit in this, too.  
A "landmark" trade agreement with China?
On Jan. 15, the White House announced the "historic" trade deal between the U.S. and China. Trump picked a fight with the Chinese early on in his administration, and he is claiming victory on behalf of the "American worker." The agreement is "phase one" in a proposed two-step reckoning between the globe's two largest economic powers. How successful has Trump's trade war been? Well, it's mixed.  
President Trump used tariffs as a blunt negotiating instrument, taxing Chinese imports in order to create leverage at the bargaining table. Although the administration claims China pays the tariffs, there is ample evidence showing that the reality is quite different. In a research paper published by the National Bureau of Economic Research last year, three economists found "that the full incidence of the tariff falls on domestic consumers"—that is, Americans. And when foreign countries retaliate, their citizens bear the brunt of the tariffs as well, leading to lower real incomes across the board. Other studies have similarly found that the cost of Trump's tariffs has fallen largely on American consumers and corporations. For example, one study found that the price of household washing machines rose 12 percent as a result of the tariffs in 2018. So did the price of dryers, even though they were not directly targeted by the tariffs, because they are a complementary good and, therefore, the sale price of both items is closely linked. This wasn't so good for American workers.