The Naval Air Station Pensacola Shooter Shows That Al-Qaeda Is Still a Significant Threat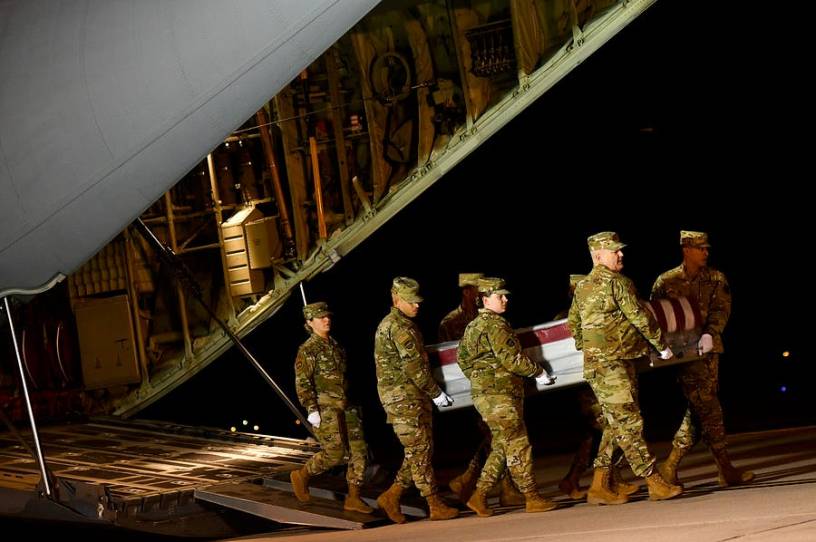 On Monday, Attorney General William Barr and FBI Director Christopher Wray announced a breakthrough in the investigation into the December 6, 2019, terrorist attack at Naval Air Station Pensacola. Three U.S. sailors were killed and eight other Americans wounded when Mohammed Saeed Alshamrani (Al-Shamrani) opened fire. There was never any real doubt about Alshamrani's terrorist motive. Alshamrani, a member of the Royal Saudi Air Force, espoused his jihadist beliefs on social media and paraphrased Osama bin Laden in his martyr's will. But it wasn't clear if there was more to the story. That is, U.S. officials didn't know if the Saudi was merely inspired by al-Qaeda, or if he was guided by terrorists abroad. 
We now know the answer: Alshamrani was working for Al-Qaeda in the Arabian Peninsula (AQAP) all along.      
In early February, AQAP claimed "full responsibility" for the attack in a video released online. Although the video was highly suggestive, containing multiple images of Alshamrani through the years, as well as screenshots of his notes and will, it didn't prove that AQAP had directed Alshamrani. That's where the breakthrough came in. 
After more than four months of trying to crack the encryption on Alshamrani's iPhones, the FBI's technical team finally succeeded. The phones' contents clearly showed that Alshamrani was an AQAP man. Alshamrani "had specific conversations with overseas AQAP associates about plans and tactics," according to the DoJ's announcement. He "was communicating with AQAP right up until the attack and conferred with his associates until the night before he undertook the murders."
Get every newsletter and all of The Dispatch. Support quality, fact-based journalism.
Start Your Free Trial
ALREADY A PAID SUBSCRIBER? SIGN IN