The Indictment and the Problem of Discretion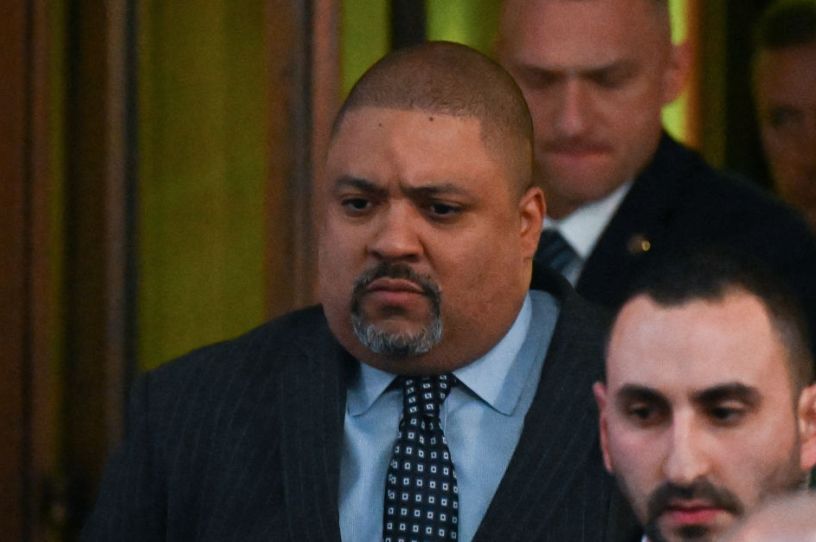 Manhattan District Attorney Alvin Bragg leaves his office in New York on March 30, 2023.. (Photo by Ed Jones/AFP/Getty Images)
Re: the indictment of Donald Trump, a private citizen and resident of Florida—I am perfectly happy to leave the legal questions to the lawyers, and, since The Dispatch has such excellent legal contributors, I will gladly indulge my personal disinclination to wander off into those particular weeds, and I will think of doing so as a passive contribution to journalistic excellence. Though it does not come natural to those of us who write and talk for a living, the old cowboy proverb deserves heeding: "Never miss a good chance to shut up."
Those caveats issued, a few observations at a comfortable level of generality.
My first instinct is to say, "Let the law be the law—the same for obscure citizens far from the corridors of power as it is for officeholders, former officeholders, and those seeking office." That is how things should go in a republic, and I do not imagine that very many people of good faith, whatever political allegiances, would disagree with it. If there is to be any variability, it should reflect that those who exercise power or seek it should be held to the highest standards of behavior, both legally and ethically.
There was some video footage making the rounds not long of a DUI stop in which the driver informs the officer who pulled him over that he is a police captain, to which the officer responds: "I have taken an oath to uphold the law. I don't show favoritism to anyone, regardless. I don't care if you're a gangbanger or the president of the United States." And that is how it should be.
Get every newsletter and all of The Dispatch. Support quality, fact-based journalism.
Start Your Free Trial
ALREADY A PAID SUBSCRIBER? SIGN IN