Our Best Stuff From a Bleak Week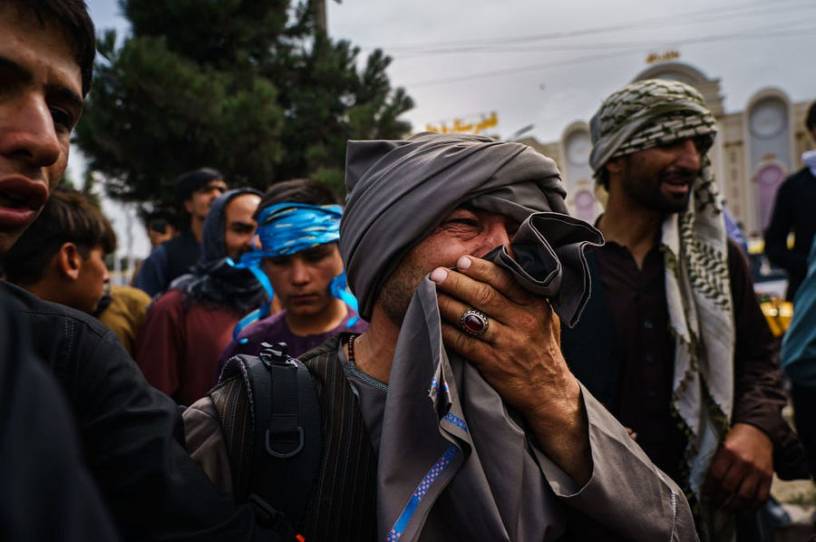 Hello, everyone. What a week. When I was composing my newsletter a week ago, I wrote about how the Biden administration's original pledge to withdraw American troops by September 11 was, at best, odd and to many, downright offensive. I noted that he moved the withdrawal deadline to August 31. But I struggled with how to phrase my next thought, finally settling on, "Now, however, it seems like the anniversary of 9/11 could be even bleaker." I cited military analysis that said Kabul could be "isolated" within a month of our departure and fall within 90 days, but the way that the Taliban had been steamrolling through provincial capitals, that seemed like wishful thinking. In the back of my mind, I wondered if the Taliban would try to take Kabul on September 11, as a final humiliating gesture. But that was just weeks away, and I'm not one for predictions, so I hedged my wording. 
Late Sunday morning, I was drinking coffee and watching TV—not the news—when my husband looked up from his phone and asked, "Did Kabul fall?" "What?" I responded. "No way." And then I reached for my phone. Minutes before, I'd gotten the news alert that Afghan President Ashraf Ghani had fled the county. Well then. 
As hard as that was to believe, much of what followed over the next few days was outright surreal. I saw a video from Kandahar with dozens of bodies laying in the streets, with people just driving by. There were heartbreaking scenes from the airport: people running alongside an American cargo plane as it cruised down a runway and desperate parents passing infants forward to U.S. soldiers, among others.
Once again, I'm going to keep this intro short because it's a better use of your time to read our coverage of this debacle. We have excellent analysis from Tom Joscelyn, who's been beating the drum on how our withdrawal is ill-advised since the Trump administration was negotiating with the Taliban; David, who served in Iraq and explains why the Afghan military couldn't stand up to the Taliban; and contributor Paul Miller, who takes a look at the larger implications of this moment. And those are just a few of our pieces. Thanks for reading.
Get every newsletter and all of The Dispatch. Support quality, fact-based journalism.
Get Started
ALREADY HAVE AN ACCOUNT? SIGN IN