Our Best Stuff From a Contentious Week for the GOP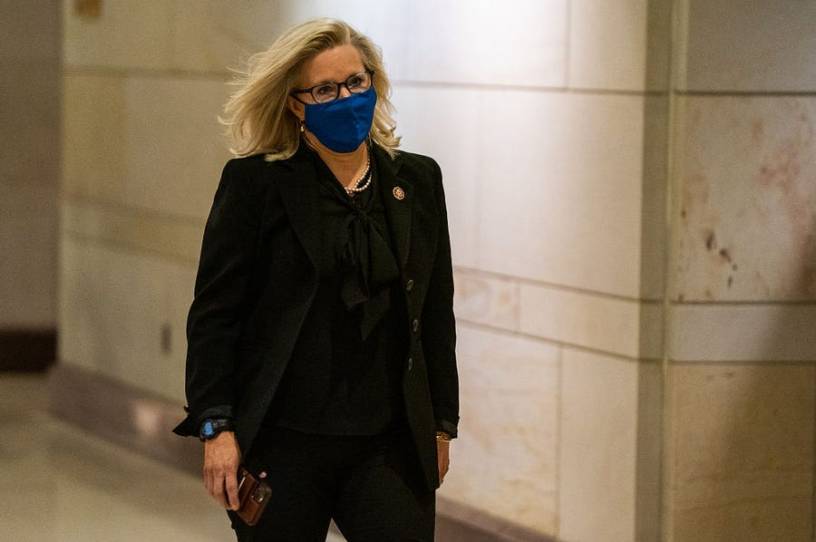 A few days after the storming of the Capitol, my husband and I were rehashing the events of the day and talking about the fallout. "I'm not really sure the GOP can survive this," I remember telling him. That day was surreal. I can still picture the police officer who was stuck in a door frame as rioters seemingly tried to crush him, and I can hear the eerie chants of "Hang Mike Pence." And when it was all over, some GOP lawmakers stepped over broken glass and other detritus from the riot to vote to challenge the official results from Arizona and Pennsylvania. The push that led to those electoral challenges might have been performative theater by Sens. Josh Hawley, Ted Cruz and others, but so many Americans had traveled to the Capitol that day truly believing that the election had been stolen and Congress would overturn the results.
In the weeks that followed, there were a few bright spots. Liz Cheney and nine other House Republicans voted to impeach Trump. Seven Republican senators voted to convict. Cheney subsequently survived a vote to remove her from her position as chair of the House Republican Conference. Donald Trump settled in at Mar a Lago and, without his Twitter account, was reduced to releasing  brief statements, often in the neighborhood of Twitter's 280-character limit, complaining about the elections and the Republicans who didn't support him.
This week was much different. On Tuesday, House Speaker Kevin McCarthy was caught in a recording of an off-air conversation saying he'd lost confidence in Cheney.  McCarthy's deputy, Rep. Steve Scalise, endorsed a proposed replacement. Cheney penned a fiery op-ed for the Washington Post warning that "history is watching us." By the end of the week, the House GOP conference had planned a vote to remove Cheney for next week—one she'll almost certainly lose.
This is all happening against a backdrop of the Ohio GOP censuring Rep. Anthony Gonzalez and others (not even from Ohio) who voted for impeachment, Donald Trump attacking Mike Pence and Sen. Mitch McConnell while issuing statements on his new website that recycle long-debunked claims about voter fraud in the 2020 election, and the Arizona State Senate conducting an "audit" of 2 million votes in Maricopa County in a last, last, last, last ditch effort to … what, exactly? Overturn the election? It feels more than a little bit like an existential crisis.