Our Best Stuff From a Week That Felt Like Three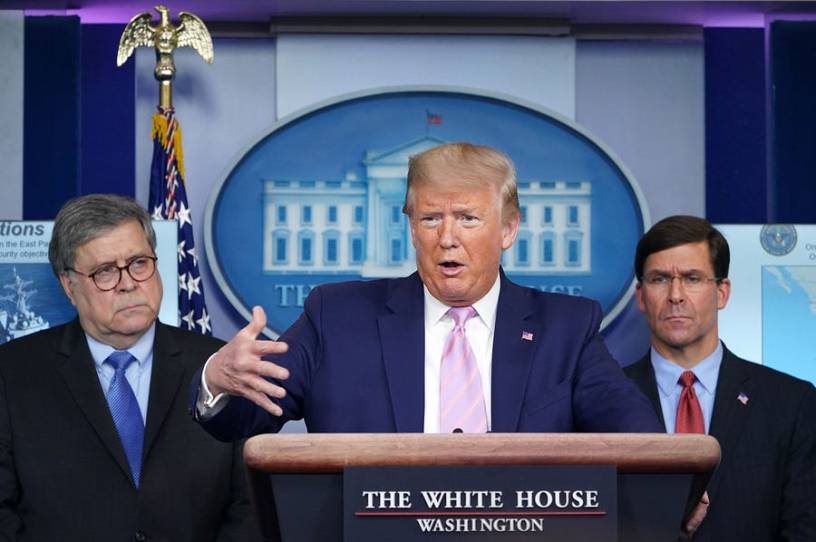 As of last Sunday night, about 2,800 Americans had died from COVID-19, and there were 142,000 overall cases. By the time this newsletter reaches your inbox, we'll have about double the total cases and close to triple the number of deaths. The numbers are staggering and heartbreaking, and they're only going to get worse for the next two or three weeks. 
The week was full of frustrating news on the political front. A U.S. intelligence report concluded (to the surprise of very few people) that China had lied about the number of COVID-19 deaths and other matters, and France acknowledged that it hadn't been counting nursing home deaths. Georgia's governor said Thursday he'd learned only in the "last 24 hours" that asymptomatic people could transmit the virus. And as much as it had seemed that President Trump had come to grasp the reality of the situation—he extended the CDC guidance for social distancing and other precautions to April 30 and in Tuesday's task force press briefing appeared more somber than at any point in his presidency—on Thursday Americans were treated to a press conference appearance by Jared Kushner where he criticized states for wanting to access the federal stockpile of equipment to aid in the handling of a pandemic. His statement contradicted information on the Health and Human Services website about the mission of the federal stockpile, and by Friday the website had been changed.
Kushner praised his father-in-law's handling of the coronavirus outbreak and criticized state officials, saying, "what a lot of the voters are seeing now is that when you elect somebody … think about who will be a competent manager during the time of crisis." 
Fortunately, it's also easy to be heartened by the various efforts being made by companies and others in the private sector to respond more successfully. In my home state of Ohio a research and development company, Battelle, figured out how to sanitize used masks, up to 160,000 per day. After a little scuffle with the FDA, it's happening. Medtronic publicly shared its plans for ventilators to allow more companies—including its competitors—to make the devices more quickly and more cheaply. Uber has pledged to deliver 10 million free meals and rides to health care workers and others in need. Bill Gates said his foundation would fund seven new factories for the production of coronavirus vaccines. Those are just a few examples.