Our Best Stuff From a Week Where Everyone Else Was on Spring Break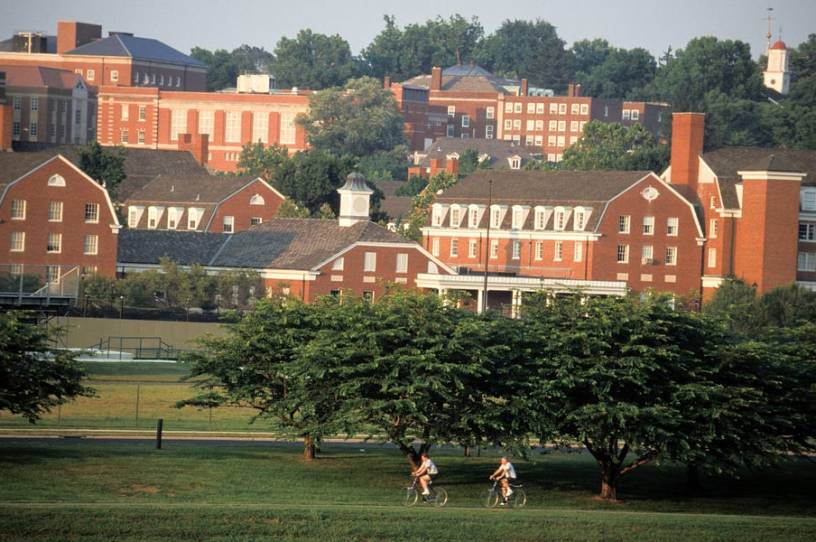 The past and future collided in an interesting way in the Ohio bureau this week. While my social media feeds were full of photos from friends' trips to Florida or the Carolinas or the Great Smoky Mountains, we kept our spring break a little more low-key. Our oldest is a high school junior, so we kicked off the college tour process with a quick trip to my alma mater, Ohio University. 
I'm a little in denial about the whole process—it seems not that that long ago that he was learning how to ride a bike, and then Friday he drove part of the way home—so there was comfort in starting the process in a familiar place. I still mostly know my way around, and I was able to point out my dorms and apartments, buildings where I took classes, and bars and restaurants that are somehow still in business despite their bathrooms being permanent health code violations. 
But there is something remarkable in watching your child take steps toward adulthood, even when you're not entirely ready for it. When kids are little, it's easy to know whether you're doing the right thing. If you read them books, play Legos with them, teach them their pleases and thank yous, and try to make sure that once in a while a vegetable makes it into their stomachs, you can feel pretty good about yourself. The early years might be physically exhausting, chasing them around and trying to make sure they don't fall down the stairs or run out into the street, but the later years are more mentally taxing. As they head toward puberty and then young adulthood, parenting is a different kind of exhausting. Their friends influence them more—are those positive influences or not? They start having their own opinions about politics and the way the world works—did you give them enough perspective for them to seek out good information? They are more guarded about privacy—should you give them room or be more involved? If they are up to something, you risk missing out on warning signs. And if they're not, you risk hovering and keeping them from figuring out things on their own.
There have been plenty of times during the last year where I lamented that we were hardly winning the whole "parenting in a pandemic" thing. Our kids spent too much time playing video games somedays, and I ran out of good answers when they expressed frustration about not seeing friends, or having to deal with school quarantines, or why they had to go to practices for various sports when there were very few competitions.