Our Best Stuff From the Week We Hit an Awful Anniversary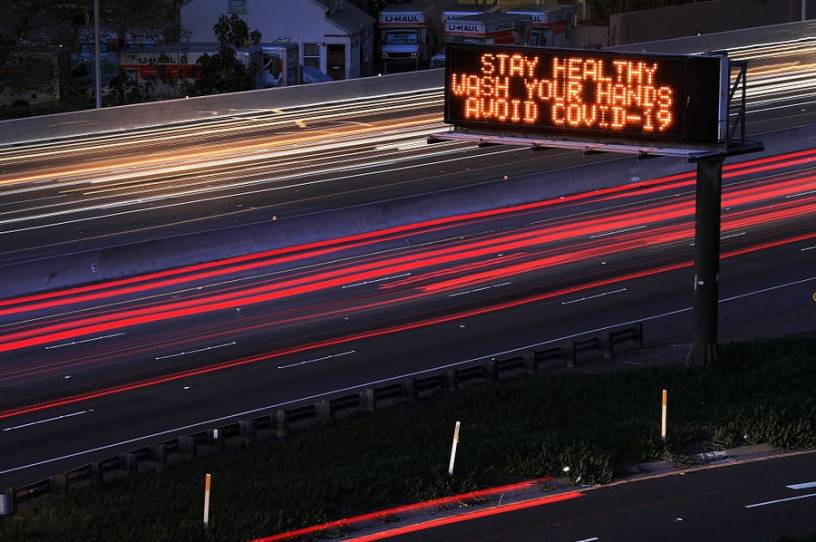 We probably all remember exactly where we were a year ago on March 11, right? When our phones buzzed with news alerts or texts that Tom and Rita Hanks had contracted COVID-19 and that the NBA had shut down after the Utah Jazz's Rudy Goebert tested positive? That part is easy. The real question is: Do you remember what you did in the days that followed?
I couldn't, so I went to my phone to see if my photos told a story. I found a few of our middle son dressed up for Outsiders' Day at junior high—it was the last day of school until August. I had taken a photo of the TV while we watched Star Wars, and so remembered that we stopped and rewound a few times on the crucial cantina scene. (Spoiler alert—Han shot first.) There were photos of a glass of beer (to lament that the cancelation of March Madness ruined my favorite annual day-drinking experience), some stuff I was trying to sell or donate, and a screenshot I accidentally took while canceling my beloved Orangetheory classes (the studio closed a couple days later). Let's see: beer, family movie night, spring cleaning, and no more gym. Yup, that pretty much sums up the early days and weeks of our pandemic. Not necessarily in that order.
What else I remember about everything, at least at first, was a certain good-natured sense of purpose. Granted, we thought we were looking at a month or two of precautions, that "flattening the curve" would get us through it. Our kids couldn't go to swim practice, so the team brought in a former club member who'd swam in the Olympics to give them a Zoom pep talk. Online school was such a novelty that our youngest, on his own and not even for extra credit, did a research project and built a PowerPoint presentation on World War II. (I'd prefer to remember that over the day a couple of months ago when, home on quarantine, he sneakily skipped a whole day of Zoom classes to play video games on his computer. But I suppose those are bookends to this journey that we will look back on and laugh about some day.) We couldn't go out, so the local breweries sent delivery trucks through neighborhoods like so many adult ice cream trucks. 
One thing that strikes me now is that, living in Ohio, we could only watch from afar as the pandemic hit states like California, Washington, and New York—especially New York—hard. I think it might have given us a false sense of, not superiority, exactly. But a sense that we would get through relatively unscathed. Less scathed? Is that a word? We were doing all the right things. We watched the governor's daily 2 p.m. press conferences—"Wine with DeWine" T-shirts and coffee mugs popped up for sale in Facebook ads in no time—to hear Mike DeWine and health director Amy Acton provide updates and reassure us that we were flattening the curve. We were one of the "good" states.