Our Best Stuff From the Week We (Kind of) Got a Fresh Start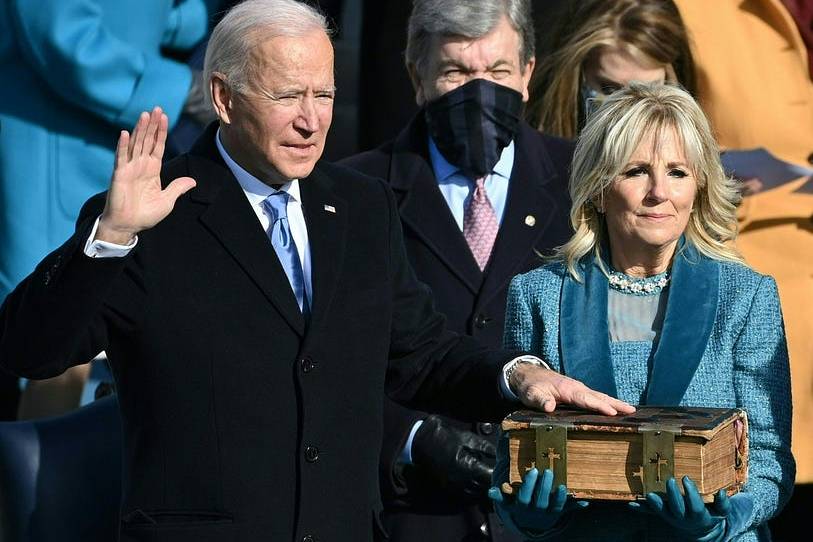 It's a bright sunny Saturday here in the Dispatch Ohio bureau. But when you step outside, it's mighty cold. It feels like a metaphor for our current moment. Donald Trump has left Washington, but he hasn't quite gone away. His impeachment trial looms, and the New York Times reported last night that he tried to oust acting Attorney General Jeffery A. Rosen and replace him with a lower-level staffer who supported the effort to overturn the election. And as we get closer to vaccinating 1 million or more Americans each day, the daily death toll from the pandemic hovers near 4,000. Even as we have reason for hope and optimism, reality can take your breath away.
It's a new year, but one that doesn't yet feel much different from the one we were so eager to leave behind. Still, there were some steps toward normalcy this week. Two weeks after the frightening events at the Capitol, Joe Biden, who won the 2020 presidential election, was inaugurated. There was a little less pomp and circumstance—and many more National Guardsmen—than normal, but we concluded the peaceful transition of power that has been a hallmark of our republic.
Meanwhile, Democrats are cooking up plans to spend even more money, and Republicans seem to have remembered they are supposed to be the party of fiscal responsibility. And Americans everywhere came together this week to use social media for the purpose for which it is best suited: memes. Bernie Sanders' grumpy mug was edited into movies, TV shows, album covers, and even other memes. Nature is healing. 
It's possible that I might be yearning for normalcy a tiny bit more than most: COVID hit our household a couple of weeks ago when our 14-year-old son tested positive, and we are just now coming out of quarantine. He had only minor symptoms, and we enacted a strict "stop the spread" policy by sending him to his room with the Xbox and leaving his meals outside his door. Luckily, none of the rest of us developed symptoms. It wasn't a terrible time, as it's easy enough to get groceries and meals delivered and there are a few things on Netflix we hadn't seen yet. (If you need a pick-me-up, let me recommend The Peanut Butter Falcon, a quietly charming modern-day take on Huckleberry Finn. And, yes, the timing on the latest season of Cobra Kai was fortuitous.) Our sons' teachers, having been dealing with quarantined students for most of the year, were super helpful in helping them stay on track. 
You're out of free articles
Create an account to unlock 1 more articles