Our Best Stuff on Education, Nationalism, and Social Breakdown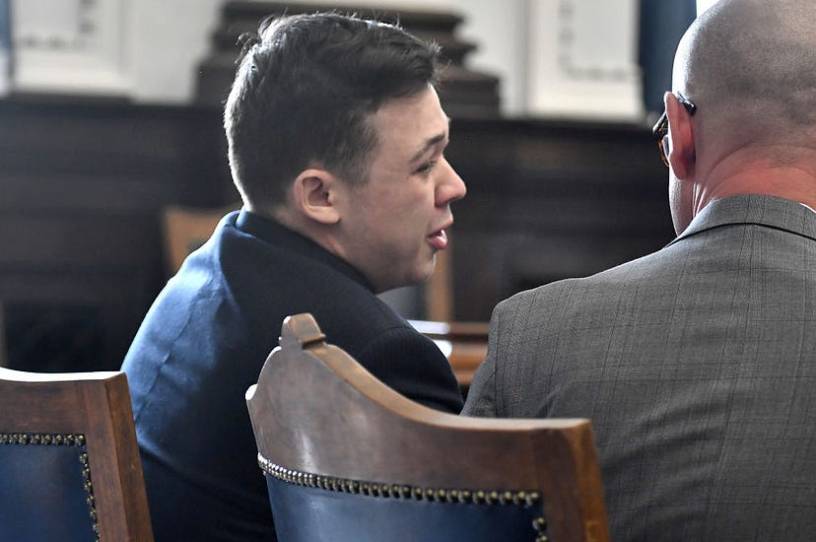 Happy Sunday! It was a busy news week: President Joe Biden and Xi Jinping held a virtual summit, Russia made a big mess in space, a federal grand jury indicted Steve Bannon, the House passed the Build Back Better Act, and a Wisconsin jury acquitted Kyle Rittenhouse of all charges in his trial for killing two men and injuring another during riots in Kenosha last summer.
The verdict in the Rittenhouse trial came down early Friday afternoon. The jury had deliberated  for more than 25 hours over the course of four days. Alas, it took about 30 seconds for the reaction to the verdict to get really stupid. Missouri Rep. Cori Bush tweeted that the decision was "white supremacy in action." And New York Rep. Sean Patrick Maloney put out a statement protesting that Rittenhouse was able to bring a gun to "a protest against the unjust killing of Jacob Blake, an unarmed Black man." Outgoing New York City Mayor Bill de Blasio's statement bemoaned that "a violent, dangerous man chose to take a gun across state lines and start shooting people."
It wasn't much better from the other side. In response to Bush's tweet, several people responded with a meme claiming that a black high school student served one day in jail and was "never mentioned again" after shooting a classmate and a teacher. Some chose to celebrate Rittenhouse as "king."
I'm not here to weigh in on the case itself. For that, you can read David's French Press from Tuesday, or his newsletter over at The Atlantic. I'd rather reflect on what the reaction says about the state of things. Facts matter, and there weren't enough of those on display. First, Maloney's statement: Jacob Blake, whose shooting by police kicked off the protests and riots, was not killed. And he wasn't unarmed: He had a knife. Maloney is the chairman of the Democratic Congressional Campaign Committee, and the DCCC issued an apology and a corrected statement, but the original is still out there spreading on social media. De Blasio was incorrect to say that Rittenhouse took "a gun across state lines." People who read the statements from Bush or the ACLU without knowing the full details of the case might well assume that Rittenhouse's victims were black. They weren't.