Our Best Stuff on Ukraine, China, and Crazy D.C. Gossip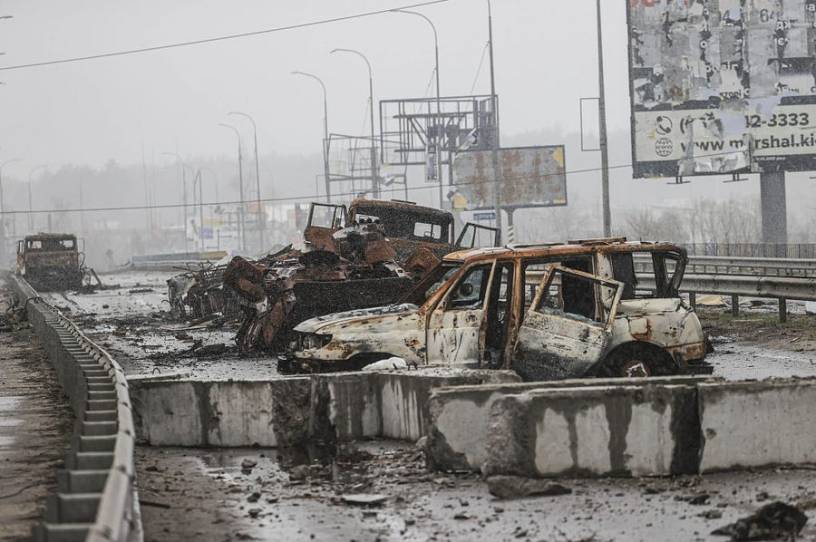 Hello and happy Sunday. A bad back and sitting through a long baseball game in the cold kept me from sending this yesterday. After last night's epic Final Four game between North Carolina and Duke, I thought I might subject you to another week of my musings on the beauty of college basketball. But we woke up today to reports of horrific atrocities in Bucha, a town near Kyiv that Russians attacked for weeks and that Ukraine says it has now recaptured. Photos and video have emerged of dead civilians lying in the streets. (You can Google if you're curious.) Ukrainian officials are reporting the existence of mass graves and calling for the International Criminal Court to investigate. It doesn't feel like a moment for frivolity.
I remember the fear I felt when news broke that Russia had invaded Ukraine late in the evening on February 24. Would Russia steamroll Ukraine in mere days? What would happen to its government, its people? What would be Vladimir Putin's next move? In the five weeks since, Ukraine's resistance and the West's unified response made those early concerns seem silly. The resolve of President Volodymyr Zelensky and the battlefield successes of Ukrainian forces have created a sense of almost giddy optimism. Russia announced it was scaling back its operations, attempting to save face by saying its efforts all this time have really been about preserving its control over the Donbas region. 
Whether Russia is actually retreating or making an attempt to regroup in preparation for new attacks, we can't know. But that retreat is exposing the horrors of war that we've managed to avoid seeing thus far. Our social media feeds have been full of images of burned out Russian tanks and bogged down convoys. Now we have to contend with something far more gruesome.
Of course we have all seen the damage done by Russia's attacks on Ukraine–battle-scarred buildings with fire damage and blown out windows. Unexploded shells resting on playgrounds. Those are tough enough to look at, but it's easy to become desensitized to those images. As formidable a challenge as it presents, structures can be rebuilt. Lives cannot.
Get every newsletter and all of The Dispatch. Support quality, fact-based journalism.
Get Started
ALREADY HAVE AN ACCOUNT? SIGN IN