Our Best Stuff to Read While We Celebrate Our Freedom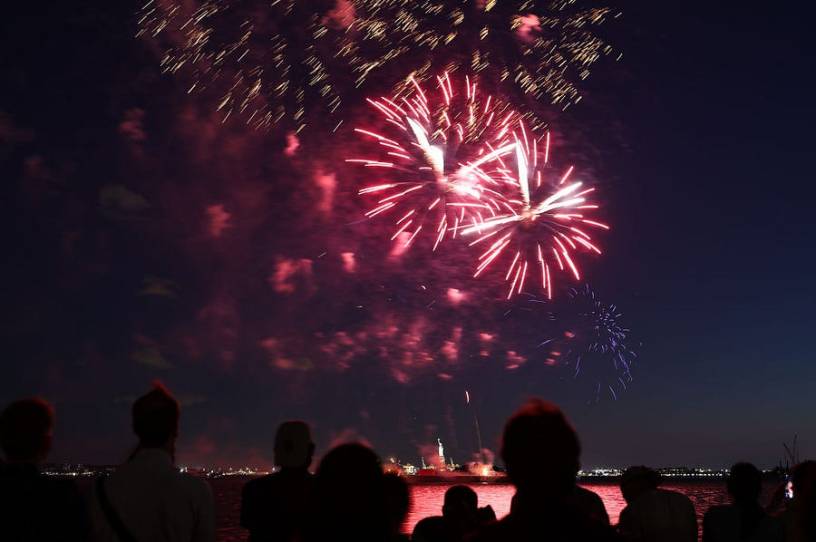 Happy Fourth of July weekend! Do you have any special plans? Do they include watching the cinematic classic Independence Day? I'm cheating a little bit, because I went back and read my newsletter from last year, and I also referenced the movie because the speech by Bill Pullman's President Thomas Whitmore gets me every time. It's corny, but it's a reminder that our freedom is precarious, that it's necessary to come together to fight for it, and that we should be grateful that we live free of tyranny.
I'm feeling particularly grateful this week, for one simple reason. It was probably the most "normal" week I've experienced in the last 16 months. I went to the gym three times, hit the neighborhood pool a few days, and on Thursday night we went to a Cincinnati Reds game. They were playing the San Diego Padres and our 14-year-old wanted to see their dynamic young shortstop, Fernando Tatis Jr.. The Reds won on a walkoff single in the bottom of the ninth, but that wasn't the best part. Okay, it was the best part. But what was almost as awesome is that there was a good crowd. And we didn't have to sit 10 feet from other fans. I'm guessing  the family sitting next to us might have preferred that after our 12-year-old got up about four times to go to the bathroom, but … normalcy is a good thing. 
The pandemic was not entirely unlike an alien invasion, if you can indulge the slightly tortured analogy. It came out of nowhere and took us by surprise, and it exposed a lot of weaknesses in our society. When we needed our leaders to react to protect us as best they could, they at first let us down. The tension and uncertainty caused us to turn on each other. 
We won't have a satisfying Hollywood ending to this predicament. While everything is pretty normal here in Ohio and most of the United States, other countries are still struggling. We decided to stop posting the daily COVID statistic charts in The Morning Dispatch, but people are still dying every day.