Is a Muslim Group Preparing to Patrol Streets in Minneapolis?
No.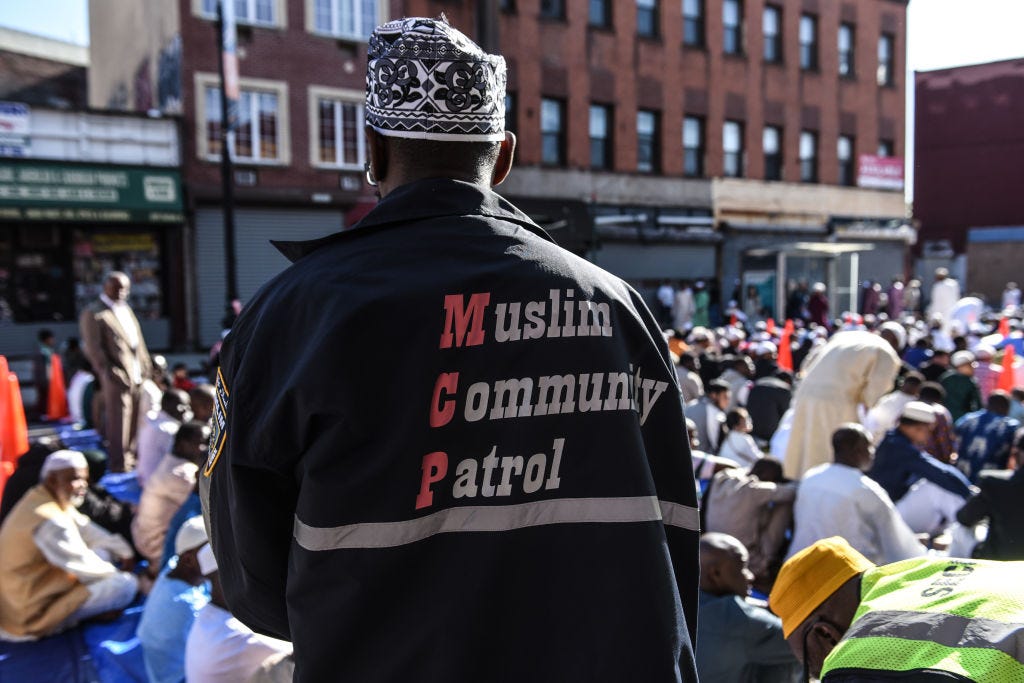 An article published by the Washington Sentinel claimed that "A Muslim group in Minneapolis said that it intends to begin patrolling the streets with a dangerous, violent Sharia patrol force once the city eliminates its police department." The Sentinel is an online publication that claims to "provide a balanced view of the news," but recent articles perpetuate misinformation about Black Lives Matters' fundraising and describe right-wing candidate Laura Loomer dropping a "truth bomb." As evidence for the claim in Minneapolis, the Sentinel quotes from right-wing website FrontPageMag:
Muslim leader Siraj Wahhaj explained what that meant: "The mosques need protection and the MCP [Muslim Community Patrol] cars can help stop people who were not following the rules and regulations of the sharia, doing what they're not supposed to be doing, but still doing it." According to a Muslim involved with the MCP, this would involve stopping "Muslim women being out after dark, Muslim men hanging out in the corners doing dope, Muslims drinking liquor," and enforcing, "basically, the fundamentals of the Sharia."

If such a community patrol is launched in Minneapolis, it is likely to focus on the same things, but not do anything about the fact that the 5th Congressional District in Minneapolis, Rep. Ilhan Omar's district, is the jihad terror recruitment capital of the United States. Stopping young Muslims from engaging in jihad activity is unlikely to be a high priority for a group that is dedicated to enforcing Sharia, since Sharia calls upon Muslims to wage war against and subjugate unbelievers.
That quote comes after the following sentence: "Now Muslims in Minneapolis are letting the cat out of the bag that they intend to loose these roving bands of gangsters once the city's police are gone."
There are several problems with this passage. For one thing, Siraj Wahhaj is the imam of the Al-Taqwa mosque in Brooklyn, where the community patrol is based. The FrontPageMag article cites the Muslim Community Patrol & Services as a possible model Muslims in Minneapolis could follow, not, as the Washington Sentinel piece claims, that there is a group already planning to do so.
Furthermore, FrontPageMag's alarmist portrayal of the MCPS is based on unverifiable quotes. The Muslim Community Patrol & Services has faced conspiracies since its launch in late 2018, but, despite concerns, it is essentially a neighborhood watch program, with no authority to make arrests. The quotes from Wahhaj and "a Muslim involved with the MCP" appear to have originated in a piece by the Clarion Project—a nonprofit dedicated to opposing "the growing phenomenon of Islamic and other forms of extremism"—which reports the quotes not directly but as secondhand recollections of things an unnamed source alleges Wahhaj said.
This presentation of the the Muslim Community Patrol was challenged by MCPS Vice President Noor Rabah, who claimed in a January 2019 interview with Snopes that the service is "not about 'Sharia Law,'" but about "Muslims taking care of people in our community." Rabah also claimed that the patrol is "there for preventative measures and it doesn't matter who's going through what—white, black, orange, green, nun, hijabi, we're there to help our community." 
The FrontPageMag article offers no evidence there is interest in starting such a patrol among the Minneapolis Islamic community beyond already-fact-checked claims made by Minnesota State Rep. Steve Green.
There is no evidence to support claims that Muslims in Minneapolis are attempting to create a vigilante patrol to enforce Sharia law and those making such claims misrepresent New York City's Muslim Community Patrol & Services.
If you have a claim you would like to see us fact check, please send us an email at factcheck@thedispatch.com. If you would like to suggest a correction to this piece or any other Dispatch article, please email corrections@thedispatch.com.
Photograph by Stephanie Keith/Getty Images.