A Debt Ceiling Win Cools GOP Tensions—For Now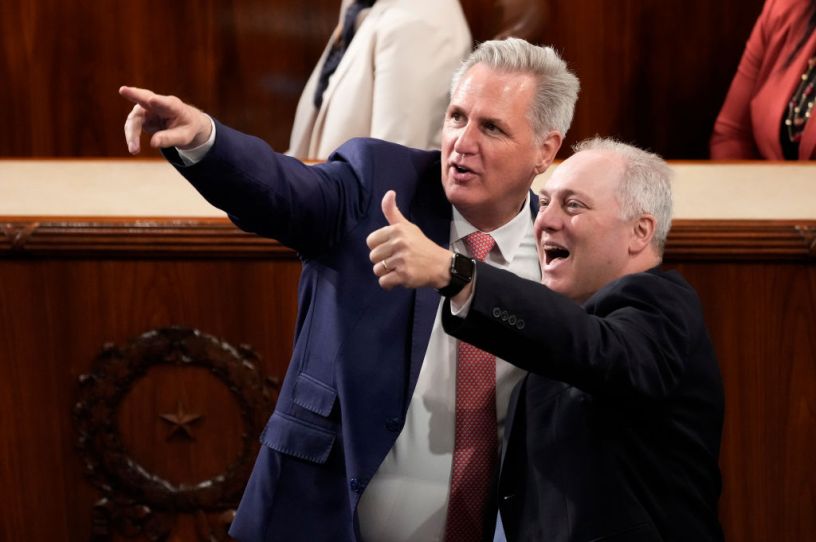 Speaker of the House Kevin McCarthy and House Majority Leader Steve Scalise in the House Chamber on May 17, 2022. (Photo by Drew Angerer/Getty Images)
House Republicans eked out a crucial win Wednesday by passing a bill to raise the debt limit. Yet the victory has only temporarily eased tensions between the conference's top two leaders, Speaker Kevin McCarthy and Majority Leader Steve Scalise, as the razor-thin GOP majority looks ahead to more high-stakes challenges.
In the weeks leading up to the successful vote, McCarthy allies have portrayed Scalise, the No. 2 House Republican, as a bit player. News reports with key details of the internal negotiations rarely included Scalise's name and instead highlighted McCarthy loyalists as consequential figures.
Those in Scalise's world say such claims mischaracterize the majority leader's role on a leadership team that overcame tough odds to pass a deal with a narrow GOP majority.
"Steve Scalise is always in the room," a former senior leadership aide told The Dispatch.