A Quarter-Century of 'Uncommon Knowledge'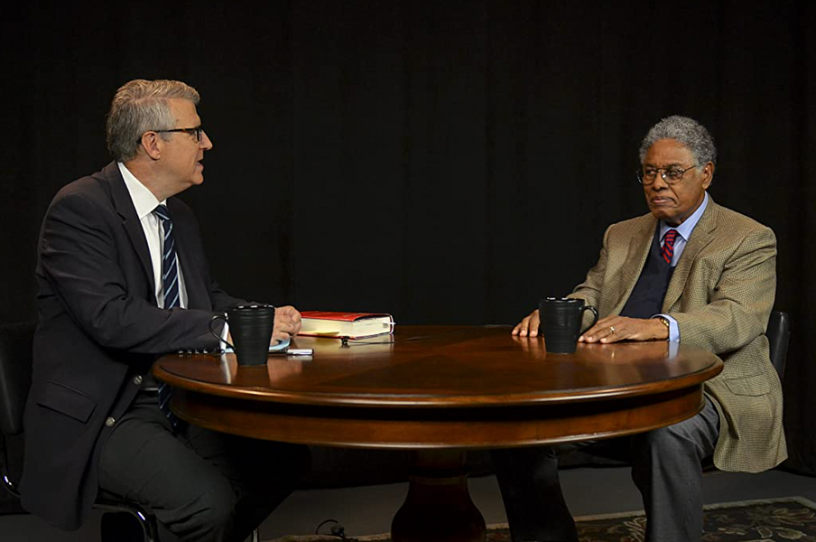 When the first episode of Uncommon Knowledge aired via PBS on May 18, 1996, those involved in its creation never once considered that the program would become conservatism's most consequential vehicle for in-depth conversation. Today, the Stanford-founded talk show has assumed almost mythic status among political junkies and those intrigued by public policy. Peter Robinson, its host, is looked upon with reverence by fans across generational lines, and new episodes accrue thousands of views on YouTube within hours of publication. 
But in the beginning, Uncommon Knowledge hardly enjoyed such esteem. The McLaughlin Group and Firing Line with William F. Buckley Jr. had been established on television for years, and provided cerebral discussions of public affairs that seemed difficult for Robinson to match. Viewing figures were meager, and many public intellectuals were unwilling to participate in the program at all. Yet Robinson's measured, incisive interview technique and warm demeanor engendered such strong dialogue with guests who did appear that greater success was inevitable. By 2000, over 100 PBS member stations were broadcasting Uncommon Knowledge, and Robinson was being recognized in the streets of New York by eager viewers. Since then, the show has continued to rise in popularity.
The full story of Uncommon Knowledge has never been documented with particular thoroughness. On the program's 25th anniversary, it seemed appropriate to address that oversight. I spoke at length with Robinson and Scott Immergut, who has served as executive producer since 2011. Over a series of Zoom calls, we explored the show's past, present, and future, as well as many of the memorable anecdotes that have emerged from its production.
Before Uncommon Knowledge began, Robinson followed a unique professional journey. After spending six years as a White House speechwriter in the Reagan administration (where he famously penned Reagan's Berlin Wall Speech), he enrolled at Stanford Business School in 1988. "In all kinds of ways," he told me, "that was a decision that made no sense. My brilliant business career collapsed almost instantly." 
You're out of free articles
Create an account to unlock 1 more articles