Afghanistan Becomes a Black Hole for American Intelligence Operations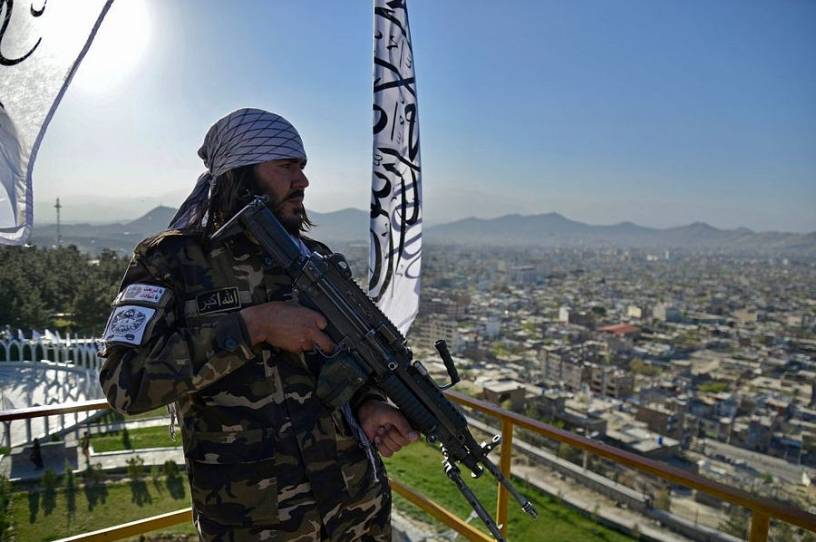 As hundreds of worshippers congregated for Friday prayers in Peshawar, Pakistan, on the afternoon of March 5, a man under the alias Julaibeed al-Kabuli entered the Shiite service, opened fire, and detonated what local authorities later assessed to be a vest containing more than 11 pounds of TNT packed with ball bearings. The attack killed more than 60 people and wounded 194 others, becoming Pakistan's deadliest suicide bombing since 2018.
The assailant and his jihadist backer—the Islamic State Khorasan (ISIS-K)—both hailed from neighboring Afghanistan, where militant groups have continued to expand their ranks, train new recruits, and plan attacks in the region since the Taliban's takeover last summer. And their reach is likely to grow in the near future. The Pentagon's third-ranking civilian, Colin Kahl, testified in October that both ISIS-K and al-Qaeda intend to conduct "external operations," including against the United States. The former may have that capability as soon as late April, Kahl said, and the latter as soon as October. 
It's against the backdrop of this growing threat that the U.S. is now without real surveillance or military capabilities in Afghanistan following its withdrawal last summer. Testimony from high-ranking Pentagon officials last week revealed that the U.S. has not conducted a single counterterrorism strike in Afghanistan since the final C-17 aircraft departed Kabul on August 30. 
As Afghanistan watchers predicted at the time of the drawdown, the Biden administration's plan to continue "over-the-horizon" military and reconnaissance operations from afar has proven deficient. Limiting factors, including logistical issues like refueling and accessing launch sites in neighboring countries, undoubtedly play a role. But the failure of over-the-horizon operations isn't the only disconnect between President Joe Biden's declaration last summer that the war was over and the on-the-ground realities in the months since. 
Get every newsletter and all of The Dispatch. Support quality, fact-based journalism.
Get Started
ALREADY HAVE AN ACCOUNT? SIGN IN