An Interview With Sen. Rob Portman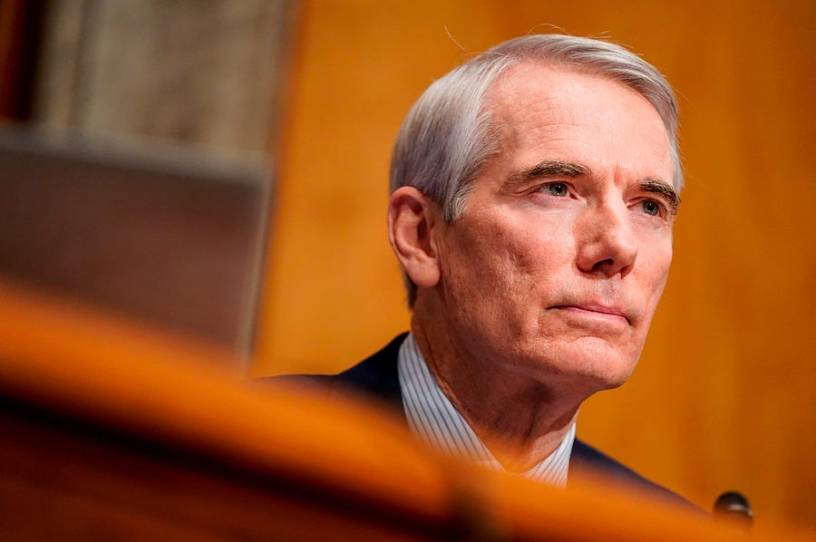 On Thursday, I interviewed Ohio Sen. Rob Portman, who recently announced his retirement. We discussed the lack of civility in politics, the roles played by both politicians and the media, and his working relationship with Donald Trump, among other topics. The transcript, lightly edited for clarity, follows below.
Why are you retiring?
I've been doing this 30 years off and on, and I never intended to do it that long. And you know, I love the private sector. I love my family. I love being home. I love our family business, so there's a pull, that part of it. And then on the other side of it, you know, what's the balance? Like how much can you get done in this town these days in the United States Senate? And that's diminishing, you know, the diminishing returns of the way I like to operate, which is—I'm a conservative, but I've figured out how to find common ground and get to a result. And we've been good at it. I mean, 82 of our bills were signed into law by president Trump, 68 by Obama, I'm told. So it's not that we haven't figured it out, but it's harder and harder. And that balance is harder and harder to justify. 
So that's the truth, there's no one thing that, you know, pushed me. But it's signing up, Steve, for another eight years, which a lot of people don't realize back home. You know, I had to make a decision about the next eight years of my life. I do love being home, and eight years from now, I would be in my mid-70s and less able to be engaged in the things I'd like to do–both the stuff I love to do, the hunting and fishing and kayaking and biking and stuff, but also, you know, doing some something in the private sector when you get to your mid-70s, it's a different ball game. So it was time to move.
You're out of free articles
Create an account to unlock 1 more articles