Are the Judges Enough?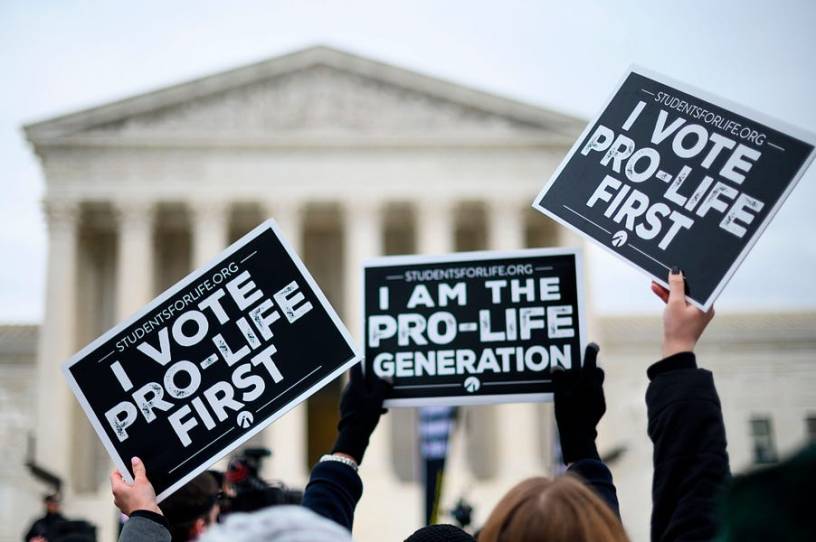 For pro-life Americans, the annual March for Life is always a red-letter day. But for the tens of thousands who made their way to the National Mall Friday morning, this year's gathering was particularly significant. President Donald Trump would be the first president to address the group in person. For many, the speech was a proof of Trump's claim to be, as signs in the crowd put it, "the most pro-life president ever."
But the president's coming meant extra logistical hurdles to surmount: a line of metal detectors through which the rally-goers trickled slowly while the crowd grew larger outside. (Tardy but shrewd attendees could cheat a bit by working their way around to the Smithsonian Museum of Natural History, whose balcony offered a decent if distant view.)
So by the time the presidential motorcade rolled up shortly after noon, the March for Life was happening in split-screen: one crowd inside the gates, pressing toward the stage in eager anticipation, another milling outside, waiting to hear the speech through the loudspeakers, and yet another filling the surrounding streets, waiting for the march to start, unaware or unconcerned that any speech was happening at all.
It was a fitting illustration for a president and a movement whose relationship, three years into Trump's first term, remains both enthusiastic and a bit murky. From the earliest days of his campaign, Trump has strained to convince pro-lifers he's no longer the man who once called himself "pro-choice in every respect."
Get every newsletter and all of The Dispatch. Support quality, fact-based journalism.
Get Started
ALREADY HAVE AN ACCOUNT? SIGN IN