Back to the Drawing Board on Iran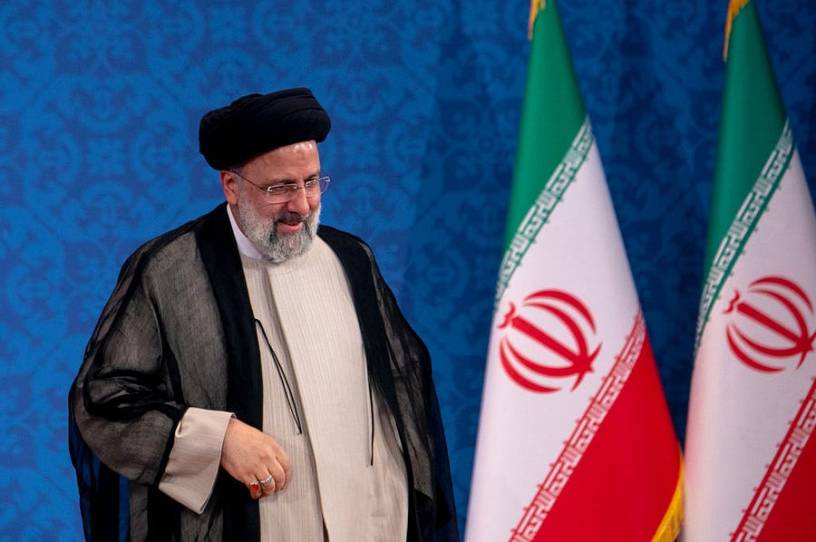 It's always hard to admit when you're wrong—this is true for the Biden administration's disastrous exit from Afghanistan as well as its flawed approach to the Islamic Republic of Iran. Starting in April, Washington participated in six rounds of indirect negotiations to restore the 2015 Iran nuclear deal, to no avail. The election of ultra-hardliner Ebrahim Raisi in Tehran means either that the clerical regime is focused on exploiting Washington's propensity for appeasement, or that it is utterly disinterested in diplomacy and welcomes confrontation. "This process cannot go on indefinitely," Secretary of State Antony Blinken said in July, a view apparently shared by America's European allies. The secretary, at least on this point, is correct.
As Iran prods for more concessions and hard limits against its overreach, the Biden administration should signal that there are costs for continuing a path of intransigence and escalation. Doing so will require a renewed U.S. pressure track against Tehran: robust economic penalties backed by a credible military deterrent. 
Shifting course to a better Iran policy is more critical than ever in the wake of Biden's botched Afghanistan withdrawal, as Tehran and other adversaries will exploit the U.S. power vacuum. This will be bitter medicine for a president and administration that have routinely denigrated the Trump administration's Iran sanctions campaign. On August 13, however, the administration employed enhanced U.S. counterterrorism powers to designate an oil smuggling scheme benefiting the Islamic Revolutionary Guard Corps Quds Force, Iran's elite foreign operations unit. According to the Treasury Department, the network helped Tehran sell oil illicitly, including to "buyers in East Asia"—mainly code for China. 
As a one-off, such measures are too little, too late. Politically, however, they have the potential to serve as the birth pangs of a new pressure policy and replace Biden's current "concede first" approach.