Bambi, Before It Was a Kids' Movie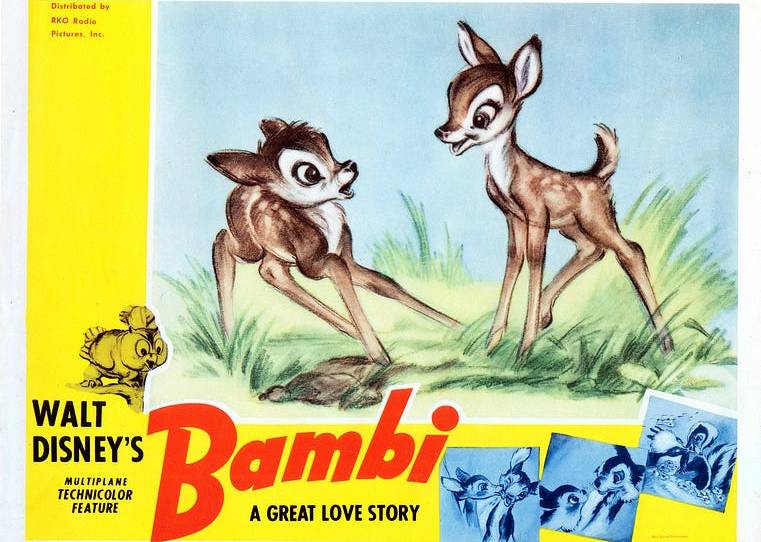 When I first saw Disney's Bambi as a child, the whole cinematic experience was overshadowed by the emotional wallop of watching Bambi lose his mother. More like an old fashioned Grimms' fairy tale than a typical, modern kids' movie, Bambi planted the terrifying and highly realistic fear of losing a parent. And yet, Disney's movie is saccharine compared to the adult novel on which it's based.
The Original Bambi: The Story of a Life in the Forest, was recently translated by Jack Zipes, professor emeritus of German and comparative literature at the University of Minnesota, to mark the centennial of Bambi's original publication. Written by Felix Salten—who had culturally camouflaged his Jewish birth name of Siegmund Salzmann—Bambi is a poignant allegory of Jewish life in Europe. 
Born in Pest, Hungary, and raised in Vienna, Austria, Felix Salten was an author molded by the late 19th and early 20th centuries. As a journalist and outdoorsman who enjoyed hunting, Salten also wrote as a careful observer. In Bambi, readers peer into the harsh existence of Salten's beloved forest animals, as well as the precarity of European Jewish life during the early 20th-century. The story is substantive and thought provoking, and both the imagery and Salten's writing skill are apparent, even through the barrier of translation. Like many other highly culturally specific stories, Bambi's well-written particularity offers readers universal relatability.
We see and hear the whole forest. Butterflies are like "wandering flowers." Birds make distinct sounds, including "the loud laughter of the woodpecker and the joyless call of the crow," as pheasants "shrieked, and it seemed that their throats would burst." Bambi's friend Hare, who has "long spoon-ears" is described as "very genteel." Even the leaves discuss what happens after falling, since no fallen leaf "'ha[s] ever returned to tell us about it.'"
Get every newsletter and all of The Dispatch. Support quality, fact-based journalism.
Get Started
ALREADY HAVE AN ACCOUNT? SIGN IN