Biden Deflated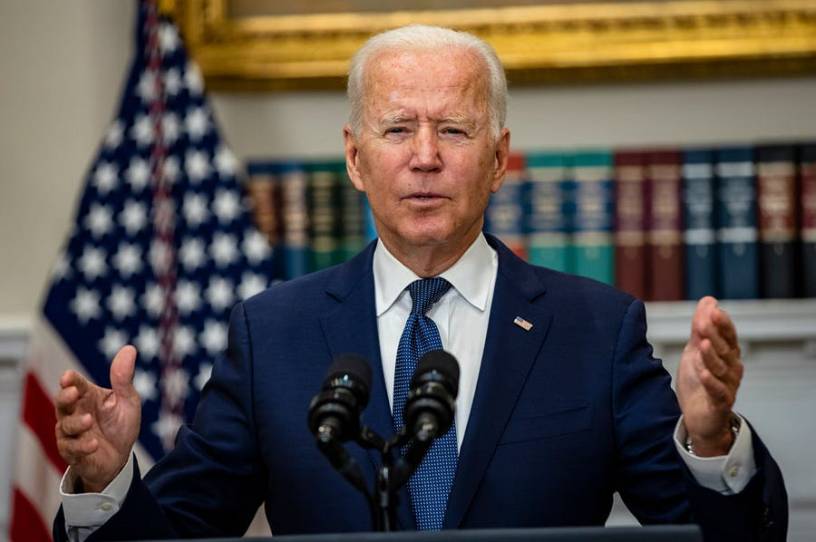 After many months of deep anxiety, Republicans are starting to feel pretty good again. The economy is slowing, deficit spending is driving up inflation, anxiety about the Delta variant of COVID-19 is upending hopes for an autumn return to normalcy, and the withdrawal from Afghanistan is a shambolic mess. Nothing like being the party out of power to make one happy to hear bad news.
And Republicans are all the way out of power. They are not in charge of even one house of one branch, and as they have illustrated with a refusal to vote for debt-ceiling lift for spending they themselves authorized, the congressional GOP is embracing the upside of powerlessness in our era of brain-dead partisanship: consequence-free complaining. Democrats must secretly envy their counterparts. Dems' time out of power was unusually short, and they didn't get the chance to really get in the groove of constantly carping without feeling obliged to offer plausible solutions. In America today, we have two minority parties, one of which is occasionally forced to try to govern against its members' will.
But what truly, truly pleases Republicans is the fact that President Biden's bubble has burst—or is at least deflating. After a half year in which Biden was mostly able to avoid controversy, he finds himself with lots of drama. An August recess that was supposed to be illuminated by the campfire glow from a bipartisan infrastructure bill has turned into the month that will be remembered for the fall of Kabul and the return of the coronavirus mask.
On August 16, Biden for the first time in his presidency dipped below the 50 percent line in the FiveThirtyEight average of polls—driven in part by concerns about resurgent coronavirus. A president with 55 percent approval, as Biden had back in May, might disrupt the great conveyor belt of midterm victories for parties out of power winning House seats in a president's first term. Only four presidents in 200 years have beaten the curse, but you'd have to take a guy with job approval solidly better than 50 percent and with a string of good news seriously as a chance to be the fifth.
Get every newsletter and all of The Dispatch. Support quality, fact-based journalism.
Get Started
ALREADY HAVE AN ACCOUNT? SIGN IN