Biden's 'Internet for All' Initiative, Explained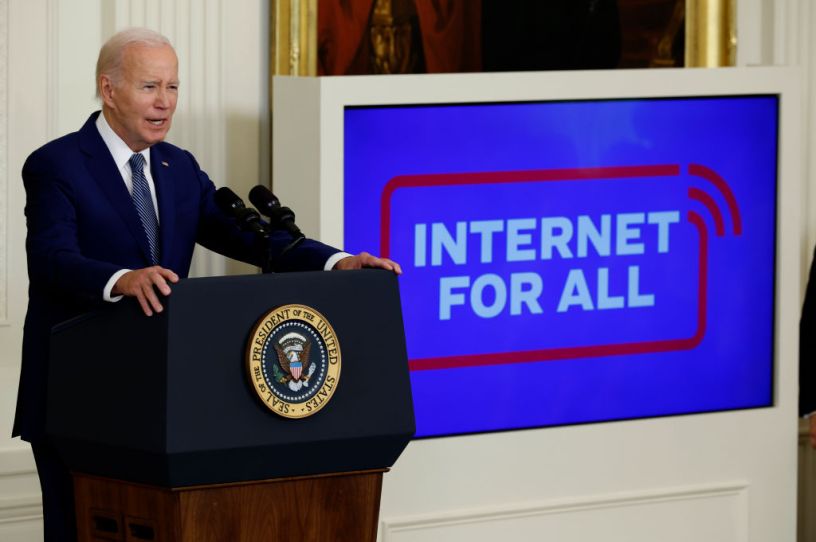 President Joe Biden speaks at the White House as he announces a $42 billion investment in high-speed internet infrastructure on June 26, 2023. (Photo by Chip Somodevilla/Getty Images)
President Joe Biden announced last week that his administration would spend more than $42 billion to expand high-speed internet access across the U.S. The White House estimates the program will help over 8.5 million households and small businesses.
It's the latest effort from the federal government to boost broadband access, and the Biden administration says it can connect every family and small business in all 50 states, U.S. territories, and Washington, D.C., to the internet by 2030.
How will the new program work?
The initiative's funding comes from the Broadband Equity, Access, and Deployment (BEAD) program, established by the Infrastructure Investment and Jobs Act (IIJA) that Biden signed in November 2021. BEAD is a major part of the Biden administration's "Internet for All" initiative.