Bruce Herschensohn, RIP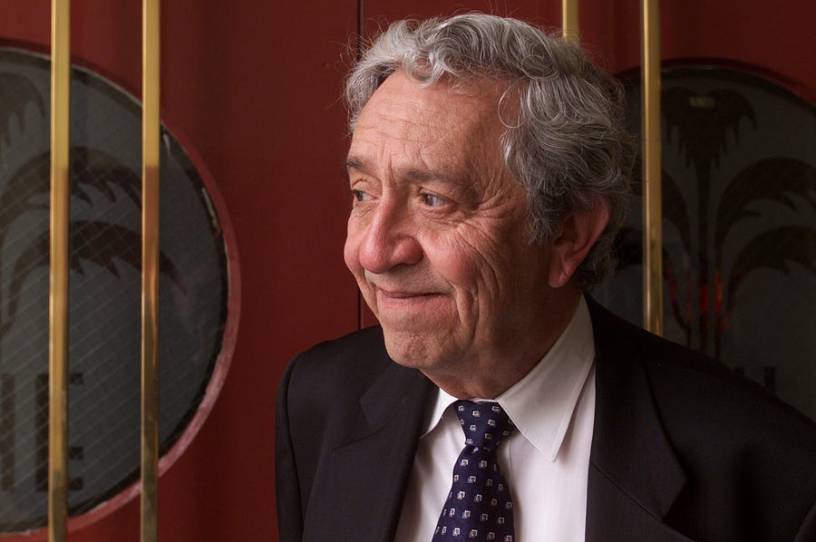 Bruce Herschensohn, who died in Los Angeles on Monday at the age of 88, was a fixture of California conservatism for decades before he ran for Senate in 1992 against Barbara Boxer. A man of high ideals, he found the demands of campaigning—especially asking for money—difficult to stomach. And running during what the media dubbed "The Year of the Woman" was virtually quixotic. His resolute belief in limited government didn't help, either. He supported the flat tax, school choice, and the privatization of Social Security, all of which helped Boxer's campaign portray him as a radical extremist.
Radical, maybe. Dangerous, certainly not. Bruce's outstanding quality was his calm, kind demeanor and a sincerity that penetrated any listener's emotional shields and engaged at the level of rational argument. His ideas were not only well reasoned, but delivered in so persuasively amiable a way that even his long-time debating partners, such as Democrats John Tunney and Bill Press, became good friends. 
Born in Milwaukee in 1932, Bruce entered public life through film: After serving in the Air Force, he founded a small movie company that made documentaries about the Kennedy Administration, the Space Race, and other subjects. In 1968, he won an Oscar for a film about the Prague Spring. That led to him being asked by Lyndon Johnson to head the United States Information Agency's Motion Picture and Television Service, which aimed to persuade the world of the need for strong, American-led opposition to Soviet expansionism. Bruce was forced to resign that job in 1972 after speaking harshly against Democratic senator William Fulbright's attacks on the Agency, but Richard Nixon promptly hired him as a personal aide. Bruce was 40 then, and as idealistic as a teenager. It was a quality he never lost.
He idolized Nixon, and fondly recounted stories of their relationship for the rest of his life. "If you had your choice during those days of taking a round-the-world trip for six months," he told a conference at the Nixon Library two years ago, "or [spending] six hours with President Nixon, I would choose the six hours with President Nixon, because you would learn a lot more." On one occasion, he claimed, he and Nixon had tried counting how many foreign nations they had visited. Bruce ended up one ahead. A month later, Nixon visited China and broke even.
You're out of free articles
Create an account to unlock 1 more articles