Can Emmanuel Macron Win His Rematch With Marine LePen?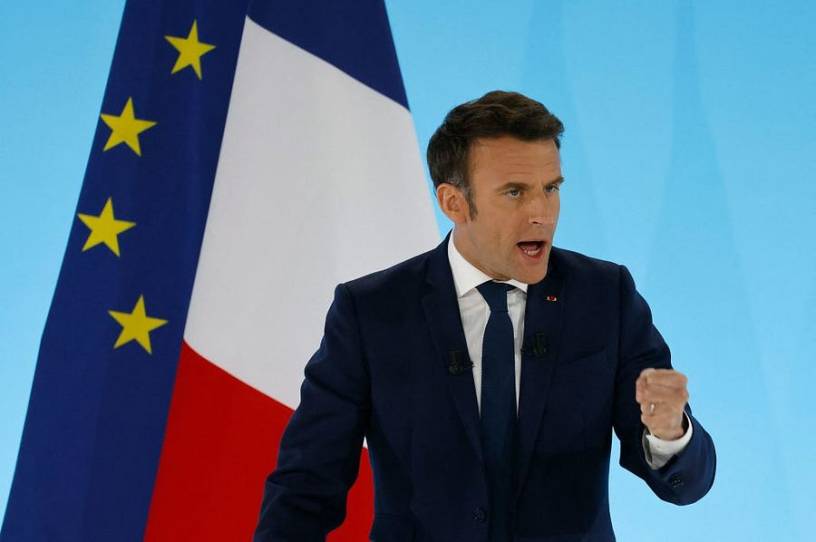 On Sunday, French voters headed to the polls to vote in the first round of the presidential election. Incumbent Emmanuel Macron won 27 percent of the vote and his arch-rival Marine Le Pen 23 percent, setting up a repeat of the 2017 election for the second round, scheduled for April 24. 
The rematch between the centrist president and his far-right opponent comes with a set of interesting data points and important facts. Compared to 2017, Macron has a slightly more comfortable lead going into the second round of voting, as then he won 24 percent of the first-round vote to Le Pen's 21 percent. However, the far-right vote in this first round was diluted by columnist-turned-politician Eric Zemmour, an independent newcomer who scored 7 percent of the vote and who has already called upon his supporters to actively choose Le Pen in the runoff. The vote was also characterized by a larger abstention rate: 25 percent of eligible voters stayed home, compared to 22 percent in 2017.
The talking points of the analysts and commentators during election night in France are the same as last time around: "In the first round, we choose; in the second, we eliminate." This refers to the notion of the so-called "Republican front," which translates for an American audience as "the moderate consensus." This doctrine demands that moderate political parties will support any moderate candidate in the runoff vote if they are running against an extremist candidate such as Le Pen. Macron relies on the support of voters from other moderate parties  to secure his reelection.
That said, while Macron might have been the pragmatic second-round choice for voters seeking to prevent a Le Pen presidency in 2017, he might not be this time around. Le Pen is banking on the resignation of left-wing voters, who feel disenfranchised by Macron's five-year reign. He has given more powers to law enforcement and plans to increase the retirement age from 62 to 65—making it difficult for the left to pick him in the runoff. Far-left presidential candidate Jean-Luc Mélenchon, who came in third in Sunday's vote with 22 percent, did not call upon his supporters to vote for Macron but instead declared that "not one single vote should be given to Madame Le Pen." If his supporters stay home on April 24, Le Pen's chances to win increase significantly.