Can the Heritage Foundation Successfully Navigate the Post-Trump Era?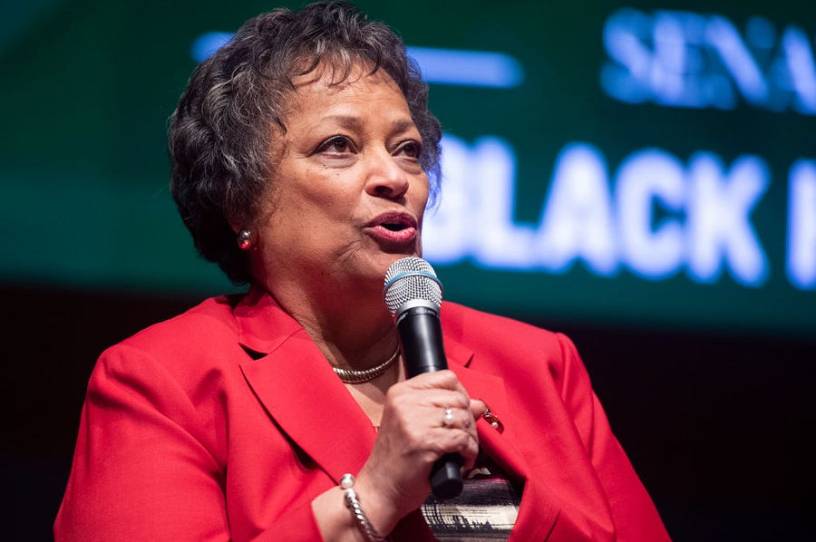 What does it mean to be a conservative institution in the aftermath of the Trump years? That's a question the Heritage Foundation, long the most prominent "movement conservative" think tank in Washington, is currently trying to answer. And it's a question that became urgent earlier this year, when Heritage President Kay Cole James announced she would step down after three years. Now, the search for her replacement is nearing its end.
People familiar with the search stress that nothing has yet been finalized; Heritage's trustees have not voted to approve a candidate. (Heritage Foundation representatives declined to comment for this piece.) But sources tell The Dispatch that a frontrunner for the job is Kevin Roberts, who currently serves as CEO of another think tank: the Texas Public Policy Foundation.
In some respects, Roberts would be a swerve of a pick. Many others who sources say were considered for the role have been fixtures in D.C. conservatism for years, if not decades—former Trump chief of staff and Office of Management and Budget Director Mick Mulvaney, former Secretary of Labor Eugene Scalia, lobbyist and American Conservative Union Chairman Matt Schlapp. Meanwhile, at the start of 2016, Roberts was running the show at Wyoming Catholic College, a tiny school with an undergrad enrollment of 200. He first came aboard at TPPF as executive vice president that year, and has mostly (and understandably) busied himself with state policy in the years since, rather than building his brand in D.C.
But it's easy to see why a guy like Roberts would appeal to an institution like Heritage trying to navigate the post-Trump moment. On the one hand, he's conversant in the iconoclastic and militant language of the new populist right, with its constant undercurrent of resentment toward political and cultural elites. "What Trump captured was the absolute irritation, the frustration that Americans have with the elites in Washington who wake up each day trying to tell us what to do," he said during a TPPF event with Texas Rep. Chip Roy last month. When speaking of the current government in D.C., Roberts refers not to the Biden-Harris administration, but to the Biden-Harris regime.