Checking in on the NHS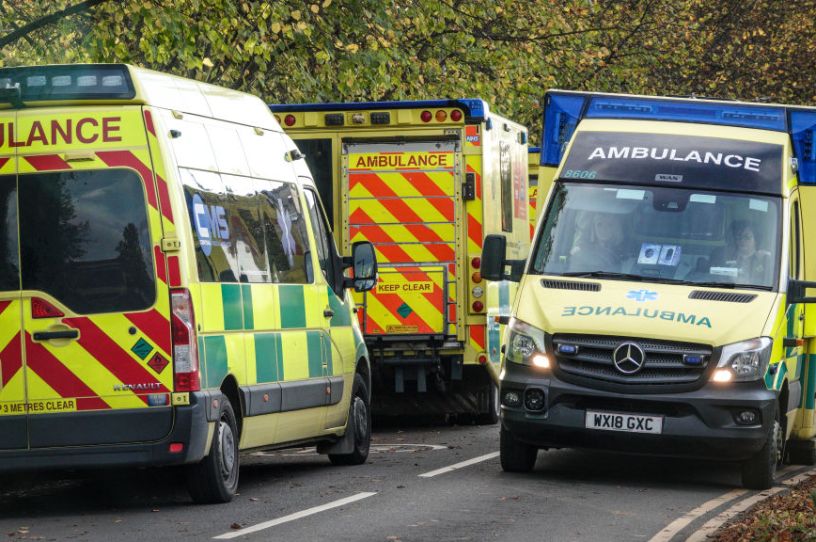 Ambulances queue outside the accident and emergency department of the Bath Royal United Hospital, on October 17, 2022, in Bath, England. (Photo by Matt Cardy/Getty Images)
For months, the British press has been filled with alarming accounts of long waits for medical attention among National Health Service (NHS) patients facing life-threatening conditions and emergencies. While wintertime hospital crowding is not unusual, the steep deterioration in the system's overall performance over recent months is unprecedented and points to something more serious and fundamental than a bad flu season. So too, do surveys that show the British public is more dissatisfied than it has been in decades with the quality and accessibility of the NHS.
Charting a way out of the current crisis is something only the elected leaders of the U.K. can do, but identifying what has gone wrong is a matter of interest outside of the country too, as the NHS has been held up for years as a model to study and possibly emulate. In the U.S., where there is still an active debate over the relative merits of the government and the market in health care, growing unease with the fully public system of a close Western ally is noteworthy.
Making sense of the NHS's challenges requires some understanding of its origins and evolution. The current crisis, as well as the many less intense episodes of impaired access to services that have occurred in previous years, are not unrelated to how it all began.
Labour's NHS.
You're out of free articles
Create an account to unlock 1 more articles