Cherry-picking the Western Canon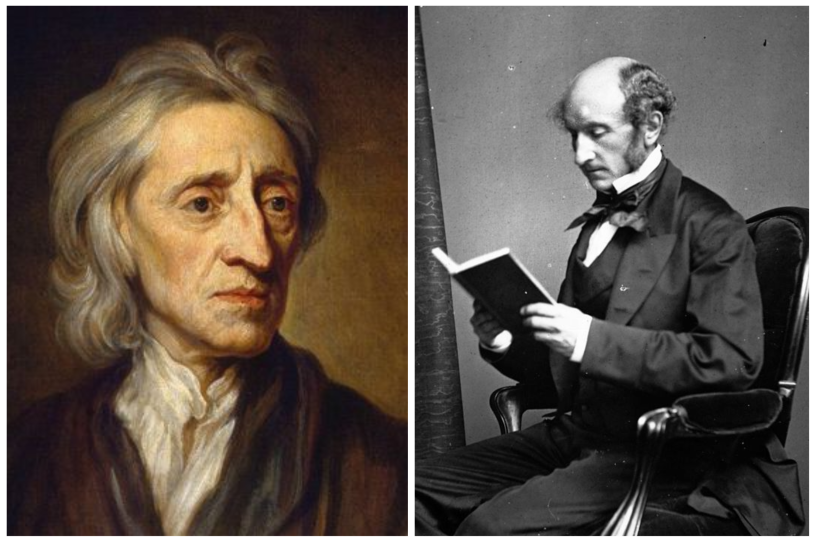 John Locke and John Stuart Mill. (Picture via Getty Images)
Young Israel—an Orthodox Jewish synagogue in Willowbrook, Staten Island—has stood since 1966. Jay Marcus, its founding rabbi, joined the New York community when there were only 40 Orthodox Jewish families there. By 2016, Young Israel had grown to around 1,000 members. Though not Orthodox myself, I attended Hebrew School at Young Israel, and weekend retreats where Rabbi Marcus still presided over "Stump the Rabbi" sessions. (We never stumped him.) Today, the synagogue offers religious services, classes, and even two mikvot, or ritual pools, one for people and another for utensils. Several other Orthodox congregations call Willowbrook home.
No one should be complacent about the status of America's Orthodox Jews, but any serious account of American liberalism should consider how communities like Young Israel have been able to thrive here. Regime Change: Toward a Postliberal Future, by the political philosophy scholar Patrick Deneen, doesn't.
The book does attend to people of orthodox faith. Deneen posits that they are under pressure that makes their exercise of religion in contemporary America incredibly difficult. This pressure, which squeezes anyone who thinks that an "objective good" should trump "individual preference," is so severe and pervasive in Deneen's view that he calls it "totalitarian." Those who question the current political order or its ruling class confront a "new titanic form of power and control" that "will force those who oppose it into submission."
That "titanic power and control" did not prevent Deneen's previous book, Why Liberalism Failed, from being published by Yale University Press or from being promoted by former President Barack Obama. Nor did it prevent Regime Change from being published by Penguin Random House, the biggest publisher in the country. Despite the "forced imposition of radical expressivism upon the population by the power elite," a renegade journalist slipped a Deneen profile past his editors at Politico. But the censors kept it to less than 6,000 words.