China's Designs on Latin America, Explained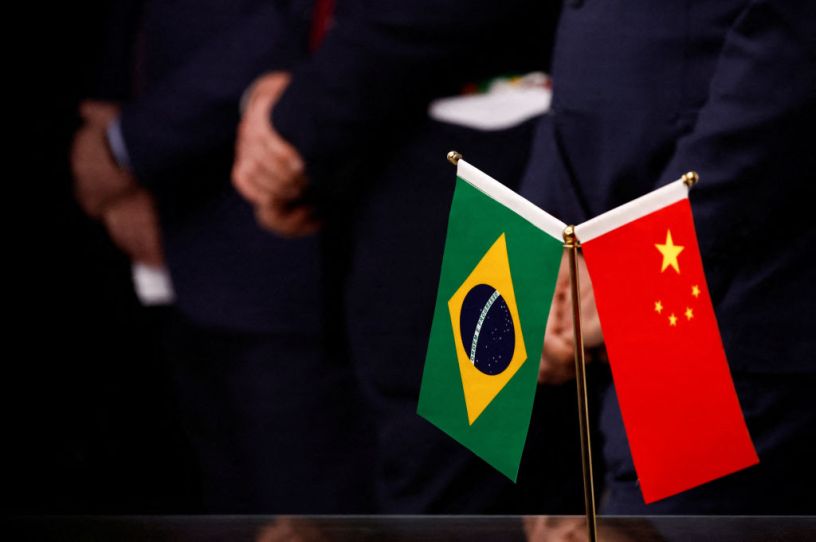 National flags of Brazil and China are seen during a press conference at the Embassy of Brazil in Beijing on April 14, 2023.(Photo by TINGSHU WANG/POOL/AFP via Getty Images)
Hawks in the U.S. were incensed as news broke last month that China has been using the island of Cuba to intercept American military and maritime data. Chinese involvement on the island, argued Rep. Mike Gallagher, reflects the emergence of a "Mao Doctrine" across the region.
The pun was a nod to the Monroe Doctrine—for 200 years the United States has considered the Latin American and Caribbean region (LAC) off-limits to foreign interference. But China's outpost in Cuba is only the latest chapter in a long story of deepening ties and growing influence across the region.
What is China offering Latin America?
Since the end of the Cold War, China has emerged as an important trading and investment partner in Latin America. China's trade with Latin American countries increased 26-fold from $12 billion to $315 billion between 2000 and 2021.