Congress Is Fighting With Itself in Regulating Big Tech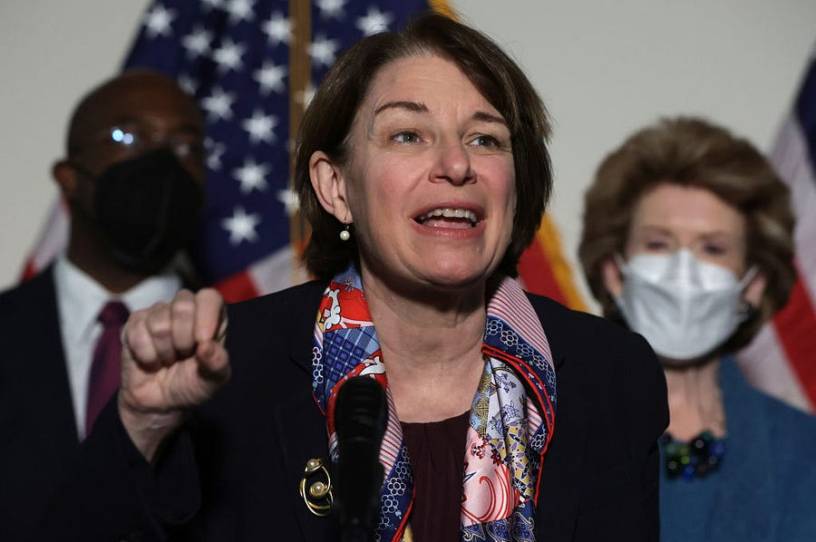 It's no secret that both sides of the political aisle—for widely different reasons—have targeted Big Tech for being too big. But in pushing to regulate a select few businesses, Congress has put forth bills that are at odds with each other. And in doing so, our lawmakers' efforts risk making the internet a less hospitable place for user-generated content, and—by proxy—for our free expression.
In the last few months, we've seen both chambers of Congress push legislation designed to overhaul American competition policy and the logic-driven consumer welfare standard that has guided antitrust legislation for decades. 
Last summer, the House Judiciary Committee hastily rushed a package of five bills to target only a few companies with radical antitrust reforms including: discouraging mergers and acquisitions, mandating interoperability, and banning self-preferencing. Earlier this year, Sen. Klobuchar and Sen. Grassley pushed the American Innovation and Choice Online Act, companion to the House American Choice and Innovation Online Act, that included a ban on self-preferencing and mandated nondiscrimination of goods and services on websites. From an antitrust perspective, nondiscrimination has largely focused on self-preferencing to target competitive relationships between companies online—how Amazon promotes its own brands like Happy Belly or Whole Foods 365, how a Google Search for restaurants has Google Maps functionality, or even how Amazon offers Prime Delivery. 
Only weeks later, the Senate Judiciary Committee also passed antitrust reform targeting app stores—the Open App Markets Act—to mandate that Apple and Google open up their phone operating systems to third-party app stores, payment processors, and other forms of side-loading.