Could Saudi Arabia Help Save Biden's Flailing Presidency?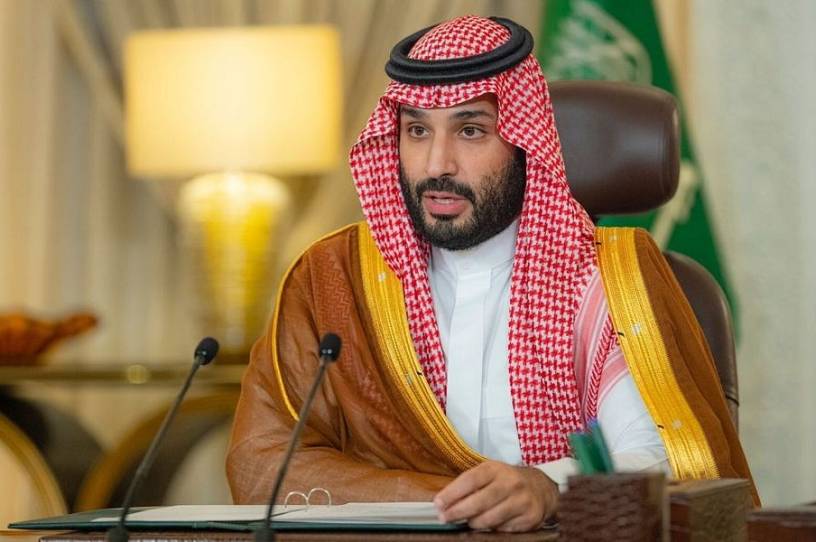 Despite President Joe Biden's intent to reduce America's focus on the Middle East and the war on terror, an enormous amount of his administration's foreign policy bandwidth during its first year was consumed by the region's problems—from restraining Iran's nuclear program and ending Yemen's civil war to leaving Afghanistan. Conspicuously absent from the administration's early priority list, however, was expanding the Abraham Accords, the flurry of peace deals that Donald Trump forged between Israel and four Arab states in the final months of his presidency. But with so many of Biden's first-year initiatives now faltering or—as in Afghanistan—ending in outright debacle, his administration would be wise to turn its attention to the accords as a potential success story in an otherwise bleak foreign policy landscape. 
As a new report from the Jewish Institute for National Security of America (JINSA) spells out, the accords have created a set of historic opportunities for the United States: First, to resolve the seven-decade-old conflict between Israel and the majority of Arab states. Second, to establish a new U.S.-led security architecture in the Middle East that brings Washington's most important partners together for the first time in an effective coalition to strengthen stability and security in a region still crucial to U.S. interests. And third, to get those friends to carry more of the burden for maintaining order in their own neighborhood, allowing the United States to focus greater resources on a rising China and revanchist Russia. 
Though barely a year old, the extraordinary promise of the accords has already been on full display. Relations between Israel and the United Arab Emirates (UAE), Bahrain, and Morocco in terms of trade, investment, tourism, and even defense cooperation have reached unprecedented heights. Historic visits last week to the UAE by Israel's president and to Bahrain by its defense minister were just the latest manifestation of the sea-change now underway in the region's geopolitics. 
That said, nothing would do more to ensure the accords reach their full potential than widening the circle of peace to include Saudi Arabia. The reasons aren't hard to divine. The Saudis are the world's richest and most influential Arab state. They're the largest exporter of oil on the planet and the global economy's swing producer. Perhaps most importantly, when it comes to matters relating to Israel, the kingdom is the birthplace of the Islamic faith and home to its two holiest mosques. That means its soft-power sway extends well beyond the Middle East to Muslim-majority countries around the world. Get Riyadh to make peace with Israel and Washington will have unlocked the door to a major alignment in international politics that favors U.S. interests.