A Musical Film that Would Be Better Without the Music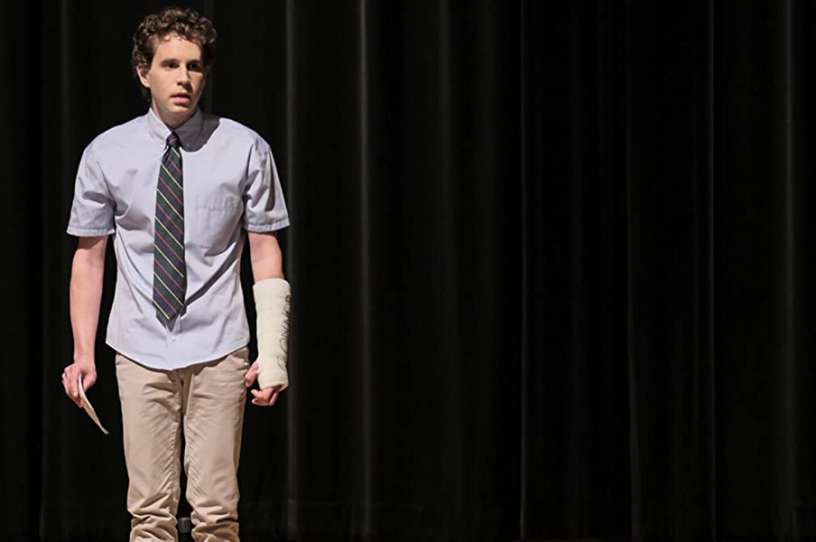 Dear Evan Hansen premiered on Broadway in 2016 to critical acclaim. It won the Tony Award for Best New Musical, and Ben Platt won the Tony Award for Best Actor in a Musical for his performance as the titular character. Evan Hansen, a lonely, anxious teen, gets a chance at everything he's wanted—popularity at school, the girl of his dreams, and a stable, two-parent home—all thanks to a lie. 
Critics praised the musical for spurring conversations about mental health, suicide awareness, and the effects of technology on teenagers. I had the good fortune to see Dear Evan Hansen during its original Broadway run, and all the actors gave moving performances with emotional weight. A film adaptation seemed inevitable for a musical this acclaimed and popular, and, sure enough, last weekend, Universal released Dear Evan Hansen in cinemas. One would hope that in 2021—with teens' social media use and mental health challenges exacerbated by the COVID-19 pandemic and lockdowns—that the movie adaptation of Dear Evan Hansen might be similarly impactful. Unfortunately, it is not.
The basic plot of both the musical and movie is this: Through a series of plot contrivances, Evan is mistaken for the best friend of Connor Murphy, a classmate who committed suicide. Misunderstanding turns to deliberate fabrication. Evan leads a massive social media campaign to remember Connor, becomes a second son to the Murphy family, and wins the affection of his crush, Connor's sister, Zoe.
Only Ben Platt and Colton Ryan—who understudied as Connor on Broadway—reprise their roles for the film. The rest of the cast is replaced by Hollywood actors with varying levels of singing talent. Platt's vocal performance is as resonant as it was five years ago, but he looks too old now to play a high schooler. The de-aging CGI used to disguise that might work, except the director incessantly relies on close-ups of characters' faces.