Development and Taxation Threaten the Last Remaining Gullah Community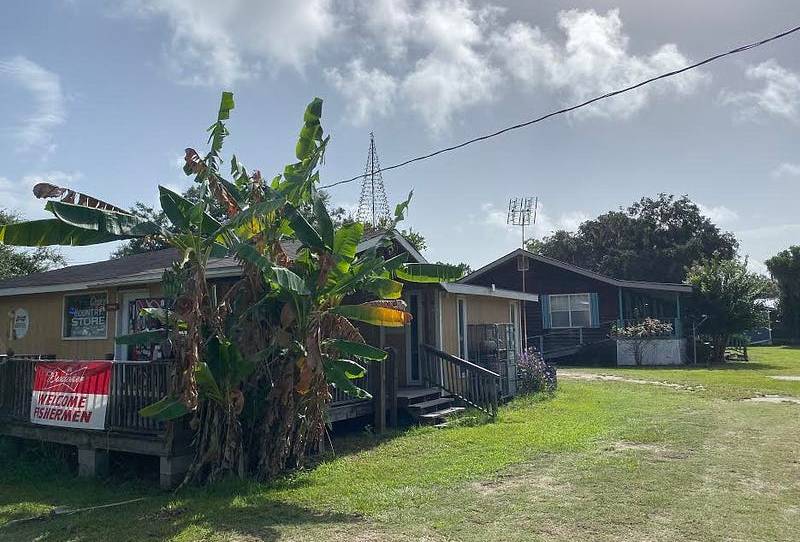 In the Golden Isles of Georgia, the Gullah art of sweetgrass basket weaving has survived for more than two centuries. Enslaved West Africans, the ancestors of the Gullah people, originally wove the baskets for rice cultivation—a common labor of the Gullah Geechee population, who were most often bound to rice, indigo, or Sea Island cotton plantations. On Sapelo Island, where the last intact Gullah Geechee community in the country resides, basket weaving is now preserved as a decorative and symbolic pursuit, rather than utilitarian. Resident Sharon Grovner tells me of her plans to pass down the art to her children's children. "I told my grandson that you're old enough now that I'm actually going to teach you to do the sweetgrass basket," she says as we tour the remote, sparsely-populated geography of her home, "And when his sister gets older, with God's grace and mercy, I'm gonna show her too."
The continuation of the fragile Saltwater Geechee culture on Sapelo Island hinges on the investment and cooperation of each new generation, which recedes as many young adults leave the island to pursue better opportunities elsewhere. The island has grown less appealing for many locals as deep-pocketed mainlanders buy up parcels of land and build extravagant vacation homes, often at odds with local zoning ordinances. The newcomers drive up property appraisals, leaving Geechee homeowners with exorbitant property taxes on their own modest homes.
Residents of the small community of Hog Hammock now find themselves embroiled in a legal battle against their own county, alleging racial discrimination in regard to taxation and the public services that should follow. "McIntosh County, Sapelo Island's local government, provides essentially no services on the island. The island has no school, no firehouse, no medical services and no police," reads a 2019 amended complaint filed by a group of Geechee plaintiffs. "The county does not adequately maintain the roads and does not contribute to any water or sewer system. Nonetheless, the county charges the Sapelo's Gullah-Geechee landowners significant property taxes."
The tax hikes began in earnest back in 2012, after the McIntosh County Board of Assessors used a sales-ratio analysis—based on recent land sales—to appraise lots in Hog Hammock. In the small community of under 50 year-round residents, the addition of just a few high-value parcels was enough to drive up property taxes for everyone by an average of five-fold. One of the plaintiffs saw the appraisal of his land rise from $10,500 in 2011 to $331,650 the next year; another saw the assessed value of her family's land increase from $7,500 to $191,000.
You're out of free articles
Create an account to unlock 1 more articles