Did Elon Musk Use a Poll to Decide if Trump Could Return to Twitter?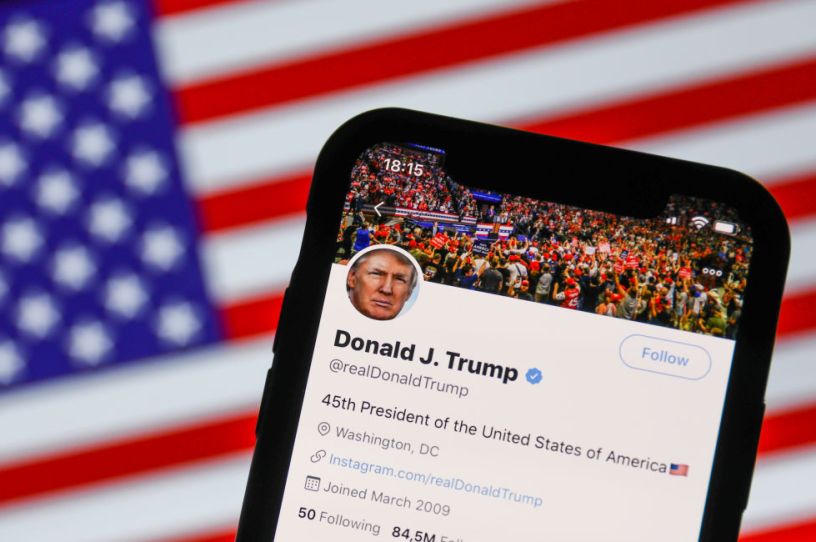 The Twitter feed of the President of the USA Donald Trump is seen displayed on a phone screen on August 2, 2020. (Photo Illustration by Jakub Porzycki/NurPhoto via Getty Images)
Over the weekend, viral posts criticized Twitter owner Elon Musk for using a Twitter poll—through which users vote directly on the platform—to determine if former President Donald Trump could return to Twitter.