Did the FDA Approve a Drug That Caused Birth Defects?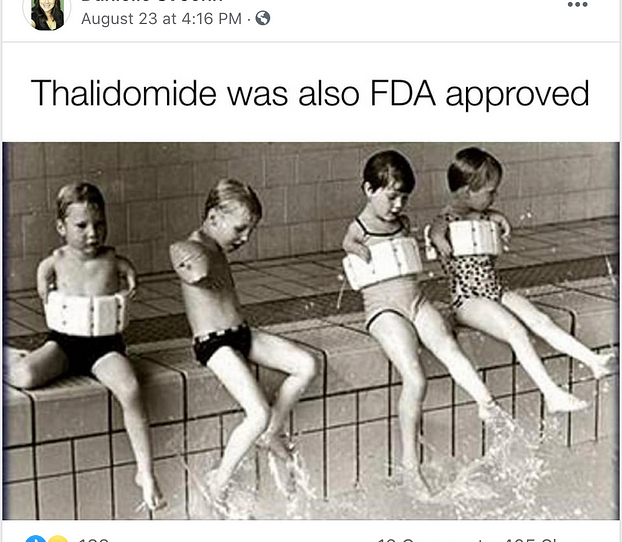 Following the Food and Drug Administration's decision to grant full approval to the Pfizer coronavirus vaccine—the vaccine had previously been distributed under emergency provisions—comparisons were made on social media to the FDA's alleged approval of thalidomide, a drug that caused birth defects when administered to pregnant women in the 1950s and 1960s.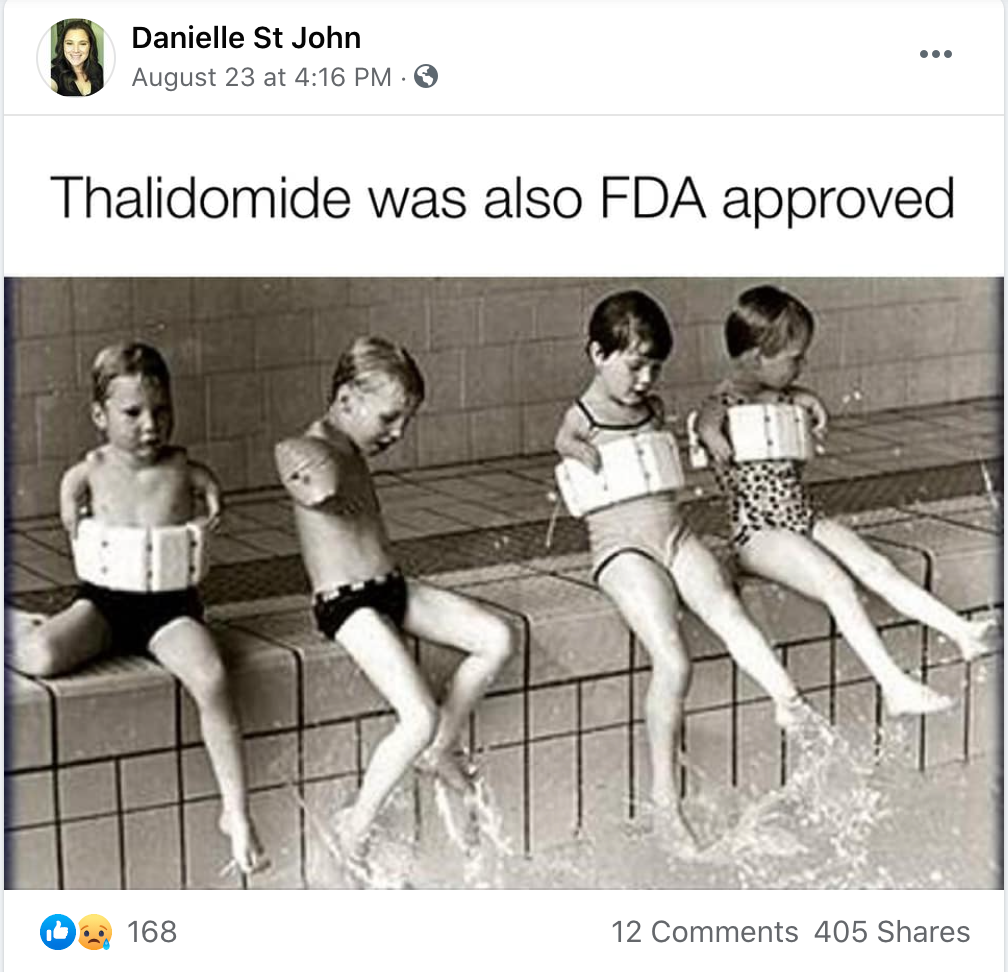 Thalidomide was first sold as a sleeping aid in 1957 in Germany by drug company Chemie-Grunenthal. Initially, it required no prescription, and by 1960 it was being sold in 46 countries. It was quickly discovered that the drug helped women experiencing morning sickness. Chemie-Grunenthal licensed thalidomide for U.S. distribution to American company Merrell, which applied for FDA approval in 1960. The case was reviewed by Dr. Frances Kelsey, whose rejection of the application became so famous she was awarded the President's Award for Distinguished Federal Civilian Service by President John F. Kennedy in 1962. Kelsey was concerned that Merrell's application relied heavily on anecdotal evidence in the place of clinical data, a concern that was justified after thalidomide was linked to the birth of 8,000 infants with missing or malformed limbs worldwide. The incident led to the 1962 Drug Amendments, pharmaceutical regulatory legislation that, among other things, required manufacturers to prove the effectiveness of drugs through clinical studies. 
Get every newsletter and all of The Dispatch. Support quality, fact-based journalism.
Get Started
ALREADY HAVE AN ACCOUNT? SIGN IN