Did the Washington Times Run a 'President Gore' Cover the Day After the 2000 Election?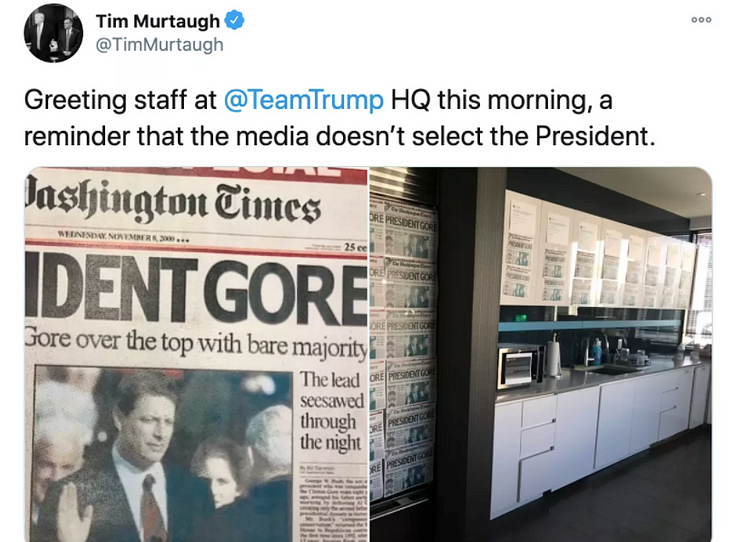 On Sunday, shortly after it was announced that Joe Biden defeated President Trump in the 2020 election, Tim Murtaugh, communications director for Trump's re-election campaign, tweeted a photo of what appears to be the front page of the Washington Times from November 8, 2000, with the headline "President Gore," along with a photo of Gore.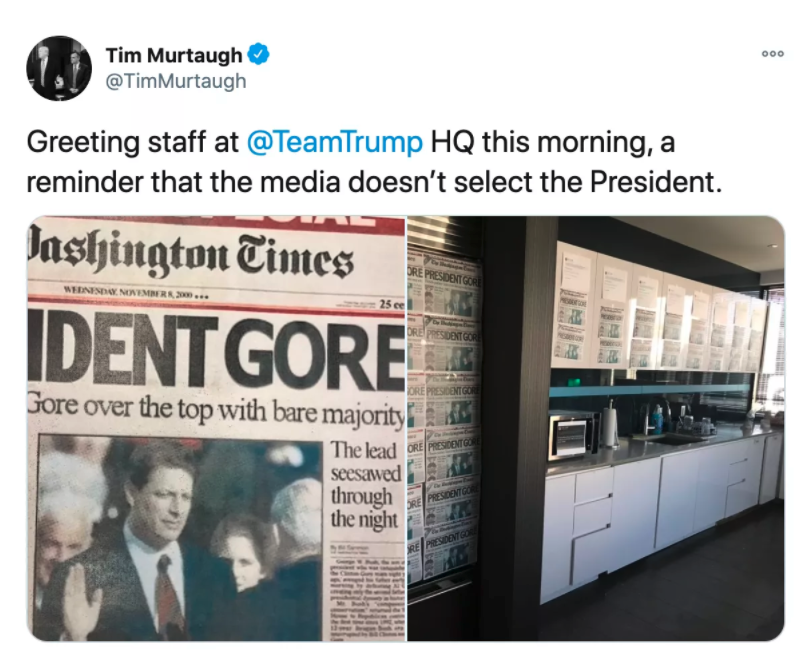 The tweet features a screenshot of the newspaper cover and has since been deleted.
Trump has expressed similar sentiments about what he perceives to be the media's role in the election. Sunday afternoon, Trump tweeted the following:
Keep reading with a free account
Create a free Dispatch account to keep reading
Get Started
ALREADY HAVE AN ACCOUNT? SIGN IN