Does Bill Barr Have Connections to Dominion Voting Systems?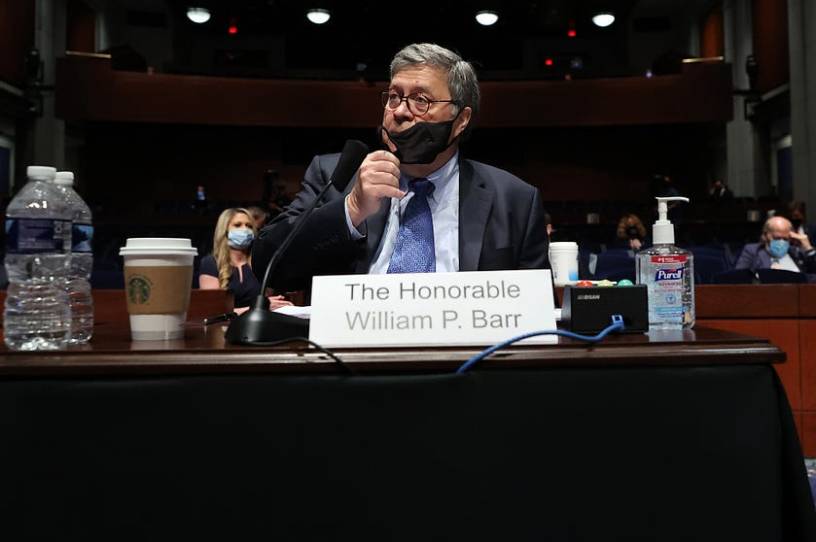 A viral thread on Twitter attempts to connect Attorney General Bill Barr with Dominion Voting Systems by claiming that he has been appointed to the board of directors of Dominion Energy, which the author of the tweets claims owns Dominion Voting Systems. 
The first—and most obvious—error with the tweet is that the press release included in the tweet states quite prominently that it was released on December 17, an impossibility if this was a recent announcement given the viral tweet was sent out on December 2. Sure enough, the press release was, in fact, published on December 17, 2009. Barr's resignation from the board of Dominion Energy was announced on February 14, 2019, in light of his appointment to become attorney general.
More to the point: Dominion Energy has no connection with Dominion Voting Systems. They're different companies that do different things, with little in common other than "Dominion" as part of their names. Dominion Energy was formed well before Dominion Voting Systems, with Dominion Energy's roots tracing back to the 1700s and the first use of the name "Dominion" coming in 1983 when the Virginia-based electricity company rebranded as Dominion Resources. It rebranded once more to become Dominion Energy in 2017. Dominion Voting Systems was founded in 2002 in Toronto, Canada, and now has a second headquarters in Denver, Colorado. A Securities and Exchange Commission filing shows that as of February 14, 2020, Dominion Voting Systems was not named as a subsidiary of Dominion Energy. 
Rayhan Daudani, a media representative of Dominion Energy, told The Dispatch Fact Check: "Dominion Energy is not connected to Dominion Voting Systems. They are two distinct companies."
Get every newsletter and all of The Dispatch. Support quality, fact-based journalism.
Get Started
ALREADY HAVE AN ACCOUNT? SIGN IN