Don't Let Iran Humiliate the IAEA Again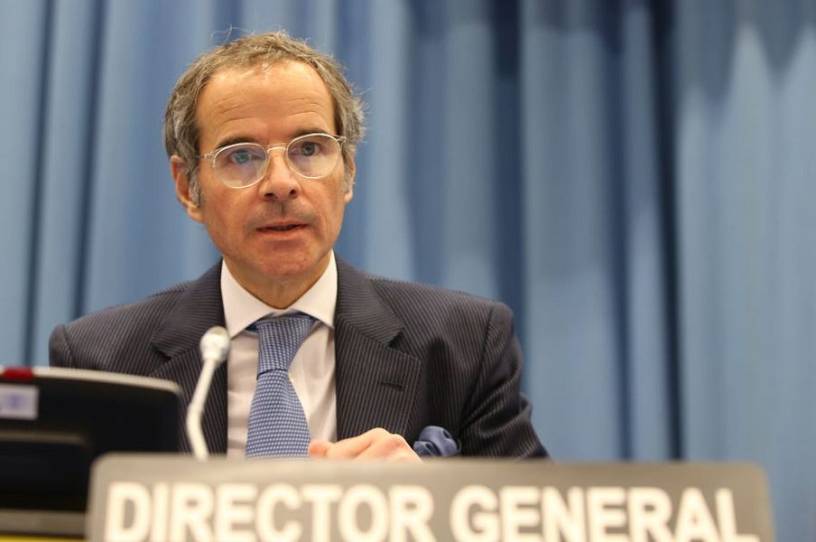 The International Atomic Energy Agency's (IAEA) Board of Governors will meet next week in Vienna to consider a new assessment from the U.N. agency's chief nuclear watchdog that suggests Iran is concealing undeclared nuclear sites and material in violation of the Nuclear Non-Proliferation Treaty (NPT). The United States and the rest of the 35-nation board should respond forcefully—rejecting any sanctions relief for the world's leading state sponsor of terrorism until Tehran submits to a complete and verifiable accounting of all its nuclear activities. 
In addition to the latest stunning report from IAEA Director General Rafael Grossi, the agency's upcoming board meeting takes place against the backdrop of last week's shocking revelation by the Wall Street Journal that Iran obtained confidential files outlining what the U.N. agency knew about Tehran's clandestine nuclear weapons program. Iran then used that information to develop false but plausible narratives to deceive inspectors. This mendacity mirrors revelations in Iran's secret nuclear archive, part of which Israel's Mossad seized from a Tehran warehouse in early 2018, that document Tehran's orders to falsify records and conceal the regime's work on nuclear weapons.  
The Journal's newly discovered documents, like the archive, underscore two basic truths. First, Iran was violating the 2015 nuclear deal, formally known as the Joint Comprehensive Plan of Action (JCPOA), from the very start by hiding its nuclear weapons-related activities and sites from what was supposed to be the most intrusive verification regime in history. Second, while the JCPOA had many fatal flaws, including allowing Iran to retain a domestic enrichment program alongside expiration dates on clauses banning key nuclear activities, its most fundamental failing was allowing any deal to proceed without first obtaining a complete and verifiable accounting of all the Islamic Republic's past and present nuclear activities—especially the program's possible military dimensions. 
The archive led the IAEA to discover at least four previously unknown sites, including three where inspectors found traces of man-altered uranium—likely sourced to Iran's work to develop and test its military nuclear program. Parties to the NPT are required to declare nuclear material and activities to the IAEA, and the agency's findings could lead its Board of Governors to declare Iran in non-compliance with its treaty obligations. The board's pronouncement would mark the first political step in forwarding the file to the U.N. Security Council, which could then reimpose international sanctions.