Explaining Infrastructure: How a Bill Becomes a Road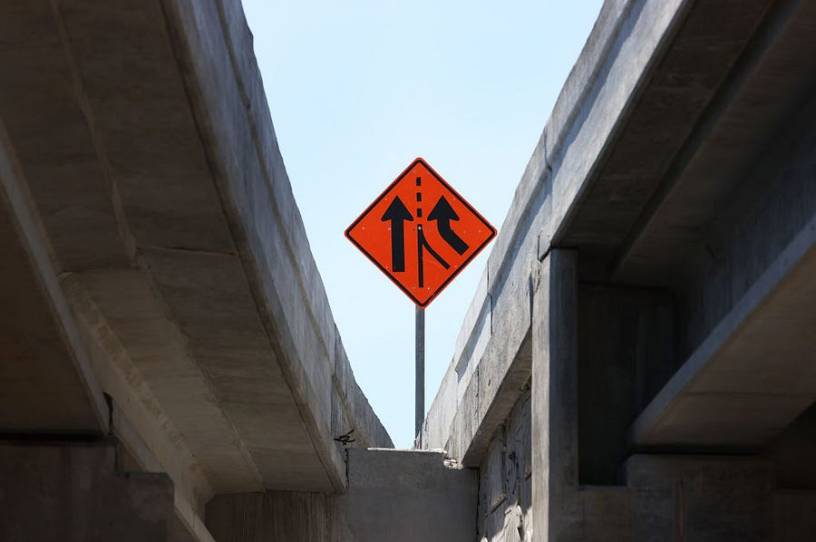 With a September deadline looming, congressional staffers have been hard at work turning the infrastructure framework laid out last month by a group of bipartisan lawmakers into actual legislation. If some version of that framework becomes law, billions of our tax dollars will make their way from D.C. to congressional districts around the country. But how does that work, in practice? We know how a bill becomes a law, but how does a vote in Congress turn into a paved highway?
First, Congress isn't pursuing infrastructure on a whim or because the president has a soft spot for Amtrak—we were due for infrastructure spending this year anyway. Congress passes standalone surface transportation bills every five years or so, which always get strong bipartisan support. These bills authorize spending levels for federal transportation programs. The most recent such bill expires on September 30.
While some infrastructure items are managed directly by the federal government—about half of the goods purchased by American consumers pass through ports and harbors maintained by the Army Corps of Engineers, for example—the vast majority of infrastructure projects are carried out by states and localities. Each state is required to maintain a project list known as a State Transportation Improvement Program, or STIP. To receive federal funds, a project must be part of a STIP.
"The core highway and transit programs are federal aid programs whereby the state DOT or local transit agency selects and designs projects, subject to USDOT approval, and then the state or local agency builds the project," Jeff Davis, a senior fellow at the Eno Center for Transportation, told The Dispatch in an email. "Each time the state or local agency pays a contractor or makes a purchase for that project, they email a voucher to USDOT, and USDOT then wires them money (usually same-day or next-day) to pay for a fixed share of the project (usually 90 percent for an Interstate Highway project, and 80 percent for any other kind of project)."