Fact Check: An Old 2020 Election Lie Resurfaces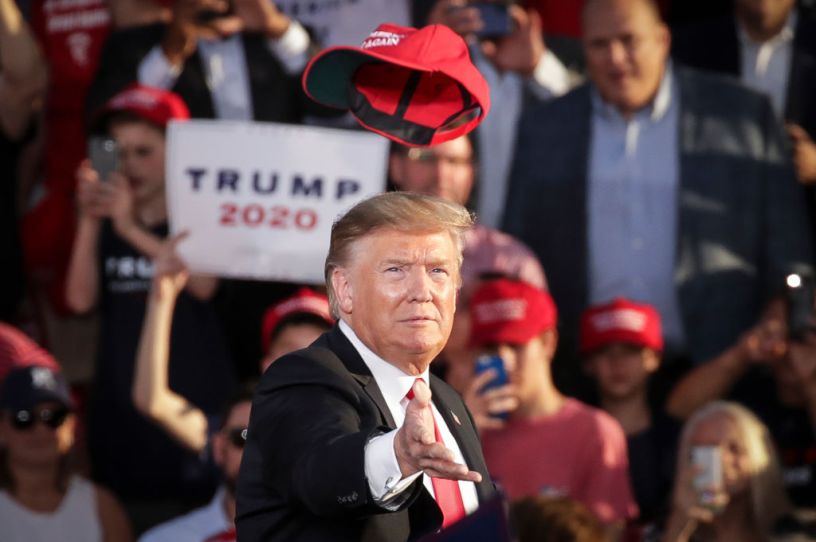 Former President Donald Trump at a campaign rally during the 2020 presidential election (Photo by Drew Angerer/Getty Images)
Old claims are recirculating online that there were 133 million registered voters during the 2020 presidential election and that, consequently, President Biden's recorded tally of 81 million votes is implausible. These claims are false.
These false numbers originally surfaced via similar claims made online in the immediate wake of the 2020 election.
A U.S. Census Bureau population report released in January 2022 estimated that there were 168,300,000 registered voters at the time of the 2020 general election (see page 3 of the document). According to the Federal Election Commission, 158,429,631 ballots were cast for president in 2020. Joe Biden received 81,283,501 votes, and Donald Trump received 74,223,975 votes (see pages 5 and 6 of this document).
If you have a claim you would like to see us fact check, please send us an email at factcheck@thedispatch.com. If you would like to suggest a correction to this piece or any other Dispatch article, please email corrections@thedispatch.com.