Fact Check: Did Antony Blinken 'Confess' That the U.S. Was Behind the Nord Stream Pipeline Leaks?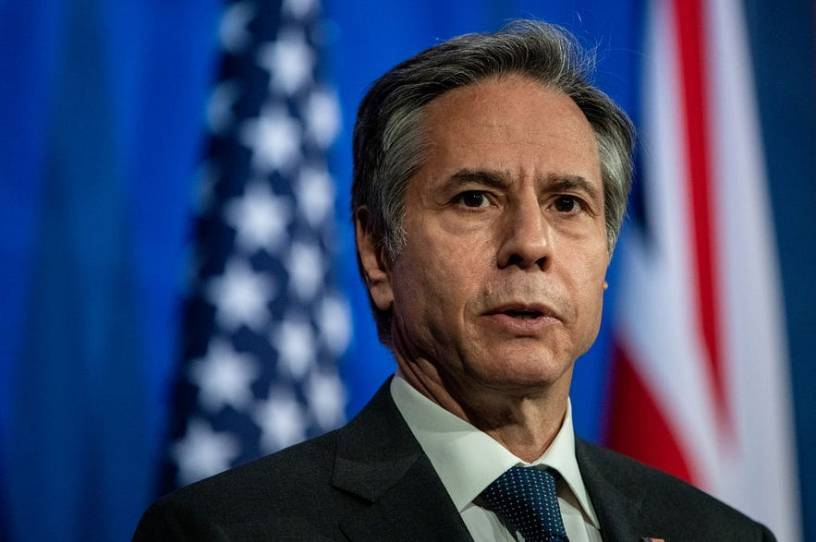 A video from website TFIGlobal claims that Secretary of State Antony Blinken "confessed" in a recent speech that the United States was responsible for the leaks in the Nord Stream gas pipeline that delivers gas from Russia to Germany. "Blinken confesses that Biden did it!" reads the video's caption.
https://www.facebook.com/watch/?v=1170318787230357
The video relies heavily on articles from ZeroHedge, a far-right website with a history of misinformation, and The American Conservative, which suggest that the United States stands to benefit from what world leaders are calling an act of sabotage. Neither article claims that Blinken admitted the United States was responsible for the sabotage.
ZeroHedge and TFIGlobal quote extensively from a joint press conference Blinken did with Canadian Foreign Minister Mélanie Joly at which Blinken called the Nord Stream damage, "a tremendous opportunity to once and for all remove the dependence on Russian energy and thus to take away from Vladimir Putin the weaponization of energy as a means of advancing his imperial designs." At no point in the press conference did Blinken "confess that Biden did it."
The video also misleadingly claims that Blinken bragged that the United States has now become "the leading supplier of LNG [liquefied natural gas] to Europe." This leaves out the second half of the quote, with the full sentence reading: "We're now the leading supplier of LNG [liquefied natural gas] to Europe to help compensate for any gas or oil that it's losing as a result of Russia's aggression against Ukraine."
The Nord Stream 1 pipeline had not delivered gas to Europe in weeks when it was damaged, and Nord Stream 2 has been completed but never used. America's status as the leading supplier of LNG is not because of damage to the pipeline, but because Russia had been withholding gas, citing maintenance reasons. 
If you have a claim you would like to see us fact check, please send us an email at factcheck@thedispatch.com. If you would like to suggest a correction to this piece or any other Dispatch article, please email corrections@thedispatch.com.