Fact Check: Did Biden 'Bring Gasoline Down Well Over $1.60?'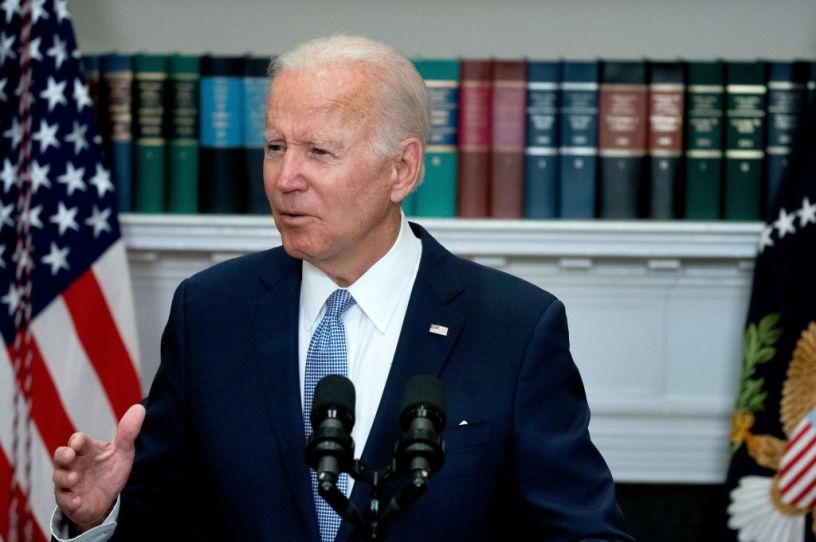 Joe Biden. (Photo by Stefani Reynolds/AFP/Getty Images.)
During a speech on October 7, President Joe Biden claimed that he was "able to bring gasoline down well over $1.60." This is false.
According to the U.S. Energy Information Administration, the lowest average gas price during the Biden administration occurred the week ending January 25, 2021, when gas cost $2.392 a gallon. (Biden was inaugurated on January 20.) The price steadily increased until peaking at $5.032 in June 2022 before starting to drop. The average gas price in September 2022 was $3.817. More recently, the average gas price for the week ending October 3 (the most recent week for which the EIA has complete data) was $3.782. Using the peak as the starting point, gas prices have only come down $1.25. Even still, gas is $1.39 more expensive than when Biden took office.
(A related claim: Fox News White House correspondent Jacqui Heinrich said that in a speech Friday, Biden claimed he had brought the price of gas "down below a dollar sixty," not "down well over $1.60" as Biden actually said.)
The White House did not respond to a request for comment.
If you have a claim you would like to see us fact check, please send us an email at factcheck@thedispatch.com. If you would like to suggest a correction to this piece or any other Dispatch article, please email corrections@thedispatch.com.