Fact Checking Claims About Voting in Detroit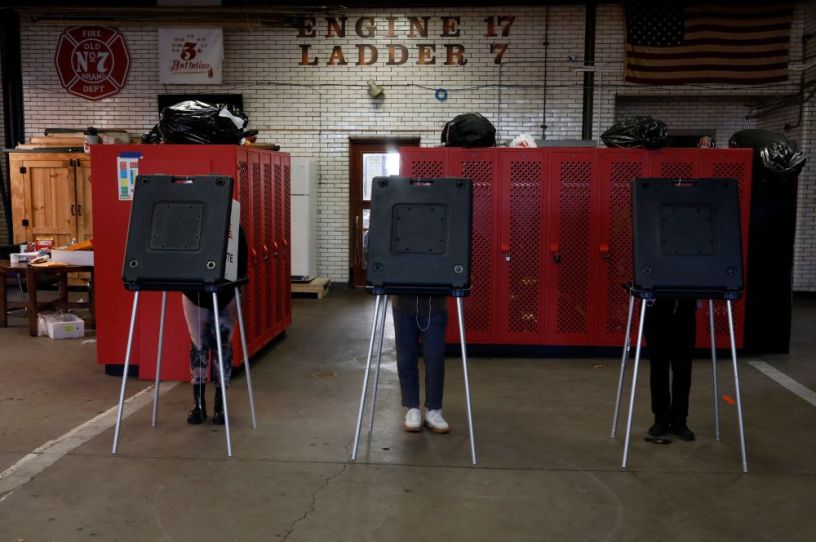 People vote in Detroit. (Photo by Jeff Kowalsky/AFP/Getty Images.)
On Election Day, Donald Trump claimed that voters in Detroit were being turned away and being told they'd already voted, blaming the situation on absentee ballots.
A computer system glitch in some Detroit precincts caused some ballots to be generated with identical ballot numbers to those appearing on previously printed absentee ballots. A statement from Detroit officials said the system flagged the duplicate ballot numbers to ensure no one had voted twice. Officials also said that affected precincts received instructions so that affected in-person voters could cast their ballots.
The Detroit News reported that some voters whose ballots bore duplicate numbers were asked to file provisional ballots, which require voters to prove their identity and eligibility. Jake Rollow, a spokesman for Secretary of State Jocelyn Benson's office, told the Detroit News that individuals who filed provisional ballots because of the machine error would have their ballots counted as normal, without the typical requirements of provisional ballots.