Handling Classified Documents 101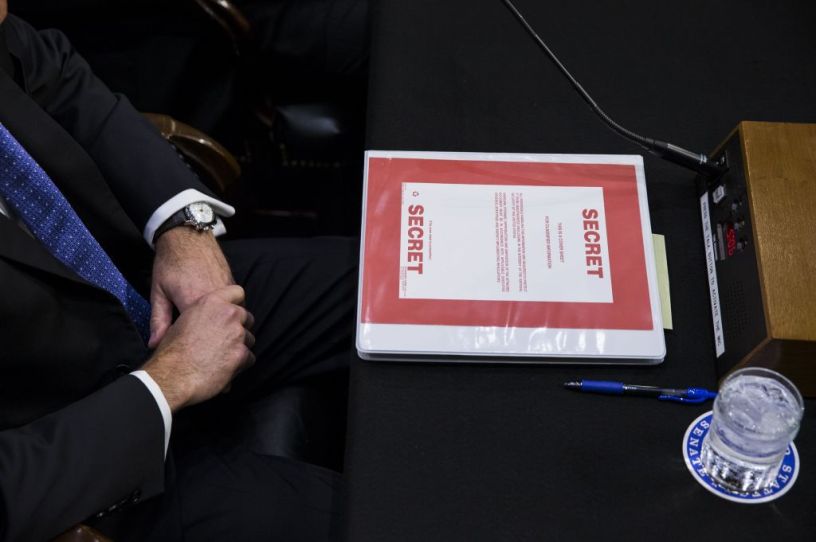 A binder containing classified material marked Secret sits on the witness table during a Senate hearing. (Photo by Samuel Corum/Anadolu Agency/Getty Images)
The Justice Department is investigating what went wrong in the handling of three tranches of Obama-era classified documents recently found in President Joe Biden's Delaware home and an affiliated think tank.
Special counsel Robert Hur hopes to learn whether Biden or his staff broke any laws connected with the discovery, transport, or turnover of classified documents. The process shouldn't be complicated, as federal law and well-established protocols already dictate what's supposed to happen with classified documents at the end of an administration.
Who can handle classified documents?
The Presidential Records Act of 1978 dictates that all presidential and vice presidential records—classified and unclassified—be turned over to the National Archives at the end of an administration. That usually falls to aides of the outgoing presidential administration who have appropriate security clearances, according to National Security Institute Founder and Executive Director Jamil Jaffer.