How Crime Fighting and Criminal Justice Reform Go Hand in Hand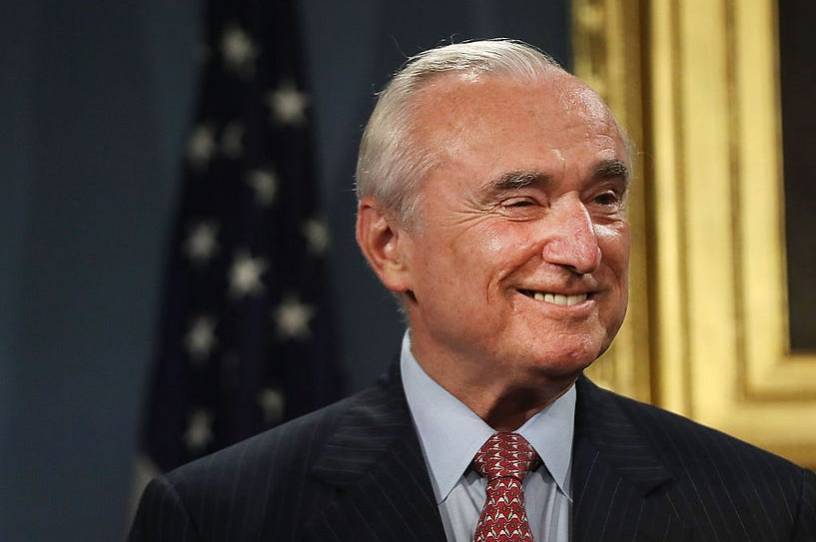 Bill Bratton has been here before. If anyone involved in the conversation around policing and rising crime rates in America's largest cities can claim to feel a sense of deja vu, it's the man who is arguably America's best-known and most respected cop. Bratton has run the police departments in three major U.S. cities: Boston, New York, and Los Angeles. But it was his first stint in Gotham, where he and Rudy Giuliani oversaw a dramatic decrease in crime rates in the 1990s, that earned him a supercop reputation—and means he will forever be a New Yorker. 
Bratton has leaned into that identity. He has long been a fixture of the Manhattan scene. He dials into our Zoom call from his weekend home in the Hamptons. Now 73 and installed in a plush private-sector sinecure, Bratton still sports a chunky gold and blue ring, a finger-width replica of his NYPD commissioner's badge. 
As soon as Bratton starts talking, however, he is unmistakably Bostonian, his accent revealing the town where, as he recounts in his new memoir The Profession, he "grew up in a working-class family on the second floor of a three-decker" and where, as a child, "he wanted to be a police officer since before I can remember." And though he is out of uniform, Bratton is still the face of American policing to an extent that few active police leaders can claim to be. 
It's a tough time for law enforcement. Crime is rising and morale is low. Many large cities have heeded demands by activists to cut funding to their police departments. Others are "reimagining" public safety. And many officers don't seem to like what that vision looks like. Retirements are up 45 percent and resignations up 18 percent nationwide. In big cities, the numbers are even higher.