How Far Have We Come In Treating COVID-19?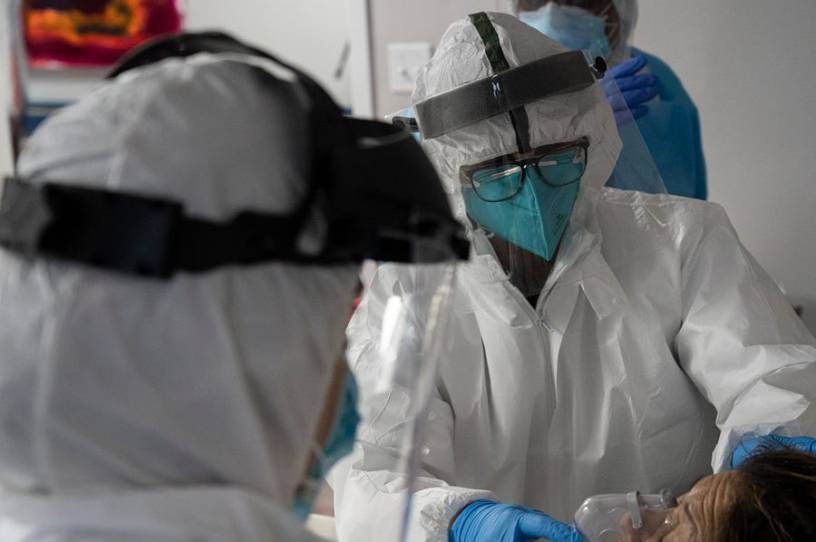 Six months and counting into our coronavirus era, we've gotten much better at quantifying the fight against the disease. How well a country or state or county is faring is broken down into charts and scatterplots: Cases per capita and tests run per capita, hospital capacity and PPE availability, test positivity rate and test turnaround rate and case fatality rate.
Given that blizzard of data, it's strange that one question remains so difficult to examine: How much better are we actually getting at fighting the disease?
We've certainly gotten better at fighting the disease's spread. Everyone knows the drill by now: Masks, social distancing, washing your hands. What's less obvious is how far we've progressed in the task of healing the very sick. Doctors and hospitals have tried to defeat the virus with a cornucopia of drugs and treatments. But in part because that effort has been so improvisational and eclectic, tracking its effectiveness over time remains a serious challenge.
The central fact of the current stage of the pandemic is this: Although new cases soared throughout July and August far above what we saw in April and May, daily COVID deaths have not climbed back to their late-April heights. That rate may continue to rise even with new cases descending again—deaths are, after all, a lagging indicator—but the discrepancy is too sharp to ignore.
You're out of free articles
Create an account to unlock 1 more articles