How to Read Putin's Latest Comments on 'Sovereignty'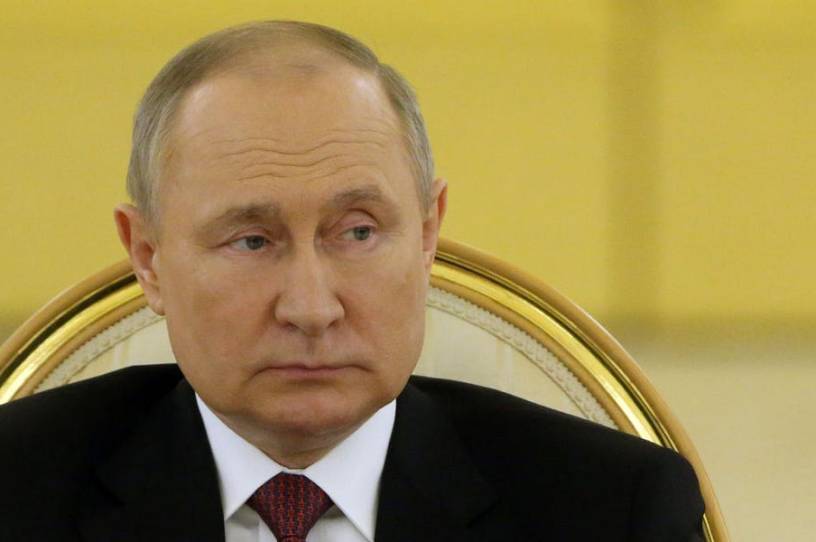 Vladimir Putin made some revealing comments last week during a monologue before a Q&A session he gave to some young Russian entrepreneurs and scientists. He spoke about the deep purposes for his war in Ukraine, about the nature of sovereignty, and described a more expansionist vision of Russian policy than one normally hears from his lips—at least when he speaks to forums where Westerners are likely listening in. Putin's stated beliefs here about the nature of sovereignty have some roots in Soviet propaganda and ideology, but also in Russian jingoism that is even older. 
Putin began his talk with a small disquisition on sovereignty. The context for this was his segue to talk about "technological" and "economic sovereignty," a topic relevant to the event. Here is what Putin said: 
We live in an era of change; this is obvious to everyone; everyone understands and sees this. Geopolitical, scientific and technological transformations are happening. The world is changing, and it is doing so rapidly. In order to claim some kind of leadership – I am not even talking about global leadership, I mean leadership in any area – any country, any people, any ethnic group should ensure their sovereignty. Because there is no in-between, no intermediate state: either a country is sovereign, or it is a colony, no matter what the colonies are called.

I am not going to give any examples so as not to offend anyone, but if a country or a group of countries is not able to make sovereign decisions, then it is already a colony to a certain extent. But a colony has no historical prospects, no chance for survival in this tough geopolitical struggle. There has always been such a struggle (I just want to make it clear); it is not that we are looking at what is happening around us and saying 'Wow!' It has always been like that, you see, and Russia has always remained at the forefront of ongoing events.
Get every newsletter and all of The Dispatch. Support quality, fact-based journalism.
Get Started
ALREADY HAVE AN ACCOUNT? SIGN IN