Iran Is Airlifting Supplies to Venezuela. The Trump Administration Should Move to Block It.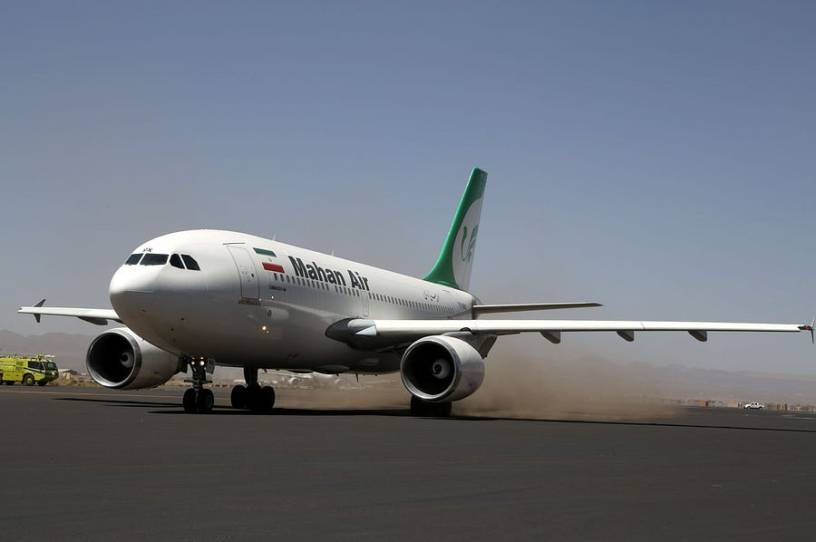 Amid the global COVID-19 pandemic, Iran has launched an airlift to salvage Venezuela's Nicolas Maduro regime from collapse. On April 22, after a 15-hour journey, a Mahan Air Airbus 340-642 landed at the Las Piedras Josefa Camejo International Airport. Mahan is sanctioned by the U.S. for its support of the Iranian Revolutionary Guard Corp. Officially, Iranian commercial planes are carrying desperately needed help for Venezuela's largest—and the world's third largest—refinery complex, located in the Paraguana peninsula. Venezuela's beleaguered economy is running desperately low on gasoline—the result of the Maduro regime's systematic plundering of the country's oil economy. Iran has the know-how and the technology to help Venezuela—an ideological ally in its global struggle against the United States.
Yet the benefits for Tehran of having a regular direct flight with South America suggest this is also a pretext to establish a permanent new route, which Mahan Air already announced last year. Before April 22, 2020, Mahan had flown only once to Caracas, in 2019, purportedly to discuss the route. Since last week, there have been daily flights. Disrupting this airlift, and potentially a regular direct service, should be a key priority for the Trump administration. 
First, what Iranian planes carry back to Tehran should concern the White House. The Venezuelan regime has all the accoutrements of a sovereign national government. In fact, it is a narco-terrorist state using the trappings of state institutions to plunder natural resources and enrich its self-proclaimed anti-imperialist stalwarts while starving the population of a once wealthy country. 
The regime has depleted the country's oil sector and embezzled its wealth while letting its infrastructure rot. It has precipitated an environmental catastrophe in the Orinoco Delta by allowing—and profiteering from—rampant illicit gold mining. It has turned its socialist government-controlled food and medicine programs into instruments of extortion and racketeering. It has turned the country and its ports into a thriving infrastructure for Latin American drug cartels. Collusion with the cartels includes Maduro and his newly minted minister of petroleum, Tareck El Aissami, the regime's liaison with Iran and Hezbollah. 
Keep reading with a free account
Create a free Dispatch account to keep reading
Get Started
ALREADY HAVE AN ACCOUNT? SIGN IN